The STM 2016 Focus RS Project is under way! We will be updating with factory specs and weights, dyno charts and comparisons, 1/4 mile times and performance upgrade results!
Last updated: 7-1-2016
2016 FORD FOCUS RS SPECS:

Dyno (100% Stock HP)
270 HP (STM Mustang AWD SE)
Dyno (100% Stock TQ)
296 TQ (STM Mustang AWD SE)
Factory Vehicle Weight
3422 pounds
Stock Wheel Weight
50.85 pounds
Stock Wheel Size
19x8 +33
Stock Tire Size
235-35-19
Wheel Lug Pattern
5 x 108
2016 FOCUS RS DYNO SHEETS & COMPARISONS /// BACK TO TOP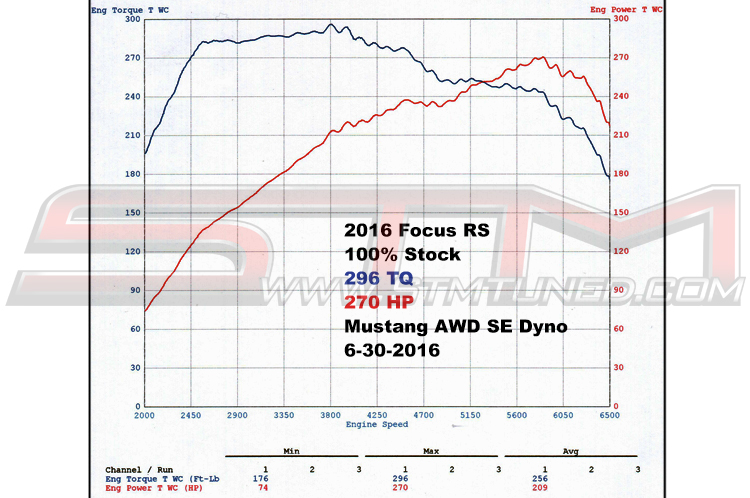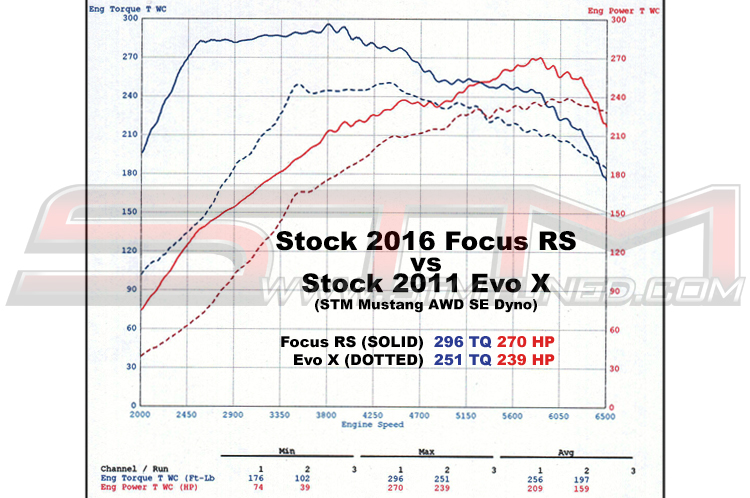 2016 FORD FOCUS RS DYNO RESULTS & COMPARISONS:

VEHICLE
MODS
HP
TQ
WEIGHT
1/4 MILE
2016 Focus RS
Stock
270
296
3422
-- @ --
2005 Evo VIII
Stock
232
239
3350 (SSL)
12.9 @ 107
2011 Evo X
Stock
239
251
3527 (SSS)
13.3 @ 106

Additional Images:







































2016 FOCUS RS FOG LIGHT INSTALL /// BACK TO TOP
The Focus RS Hyper Yellow Nokya Fog Light Upgrade is super easy to install and not only looks mean, they truly help lighting up the low-end visibility on the road.

First off, you can buy the Nokya Focus RS Hyper Yellow Fog Light Bulbs right here at STM!

Before you start, be careful NOT to touch the actual bulbs. Any oils on your hand can transfer to the glass bulb and could damage the bulb from the heat while illuminated. So now that we know what not to do, it's pretty easy from here! The fog light panels are symmetrical, so the same install routine works on both sides.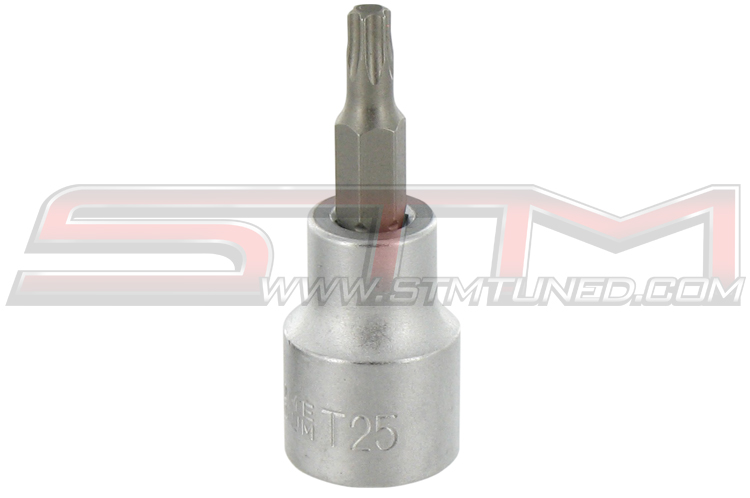 Required Tools: T25 Torx Bit.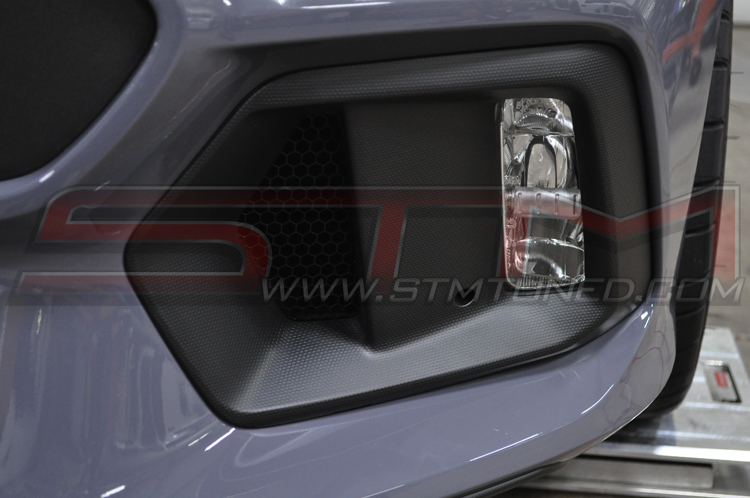 Get a grip on the panel cover and pull out in the indicated direction. The fog light cover panel has the clips built in and comes out pretty easily.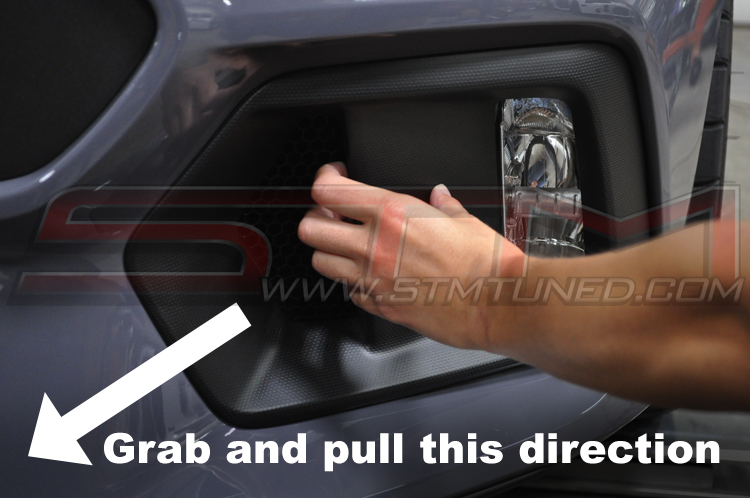 You'll need a Torx T25 Bit to remove that bolt: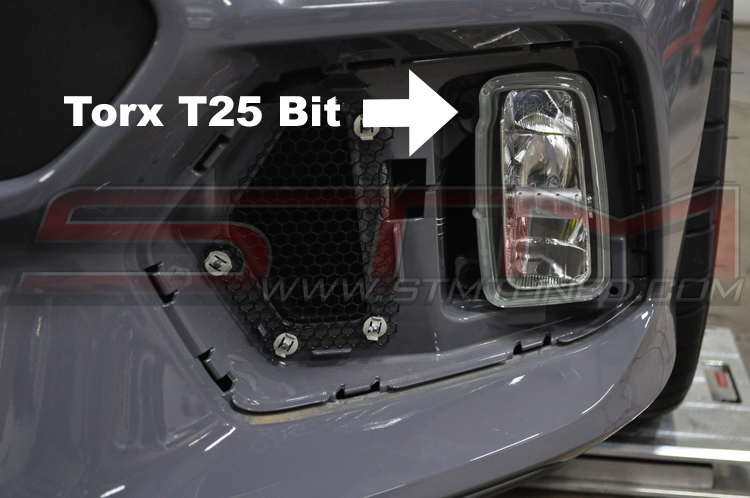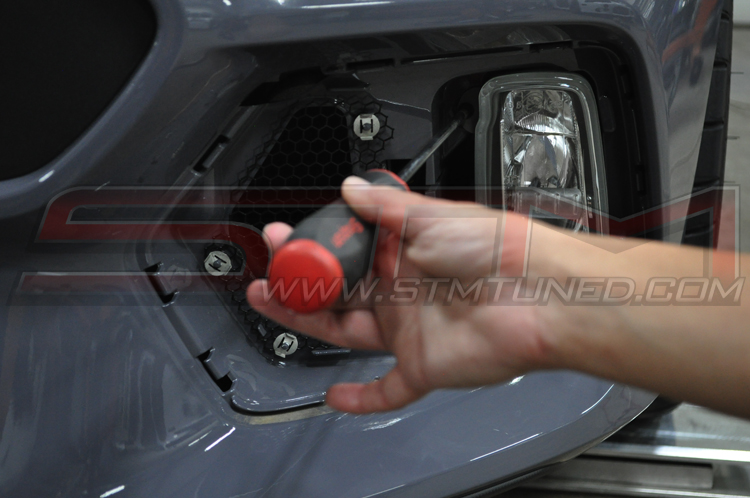 When pulling the fog light housing out, it's got a little resistance, but it just pops out- there's no more screws. Once it's free, carefully pull it forward to extend the lightbulb wire harness and detach it.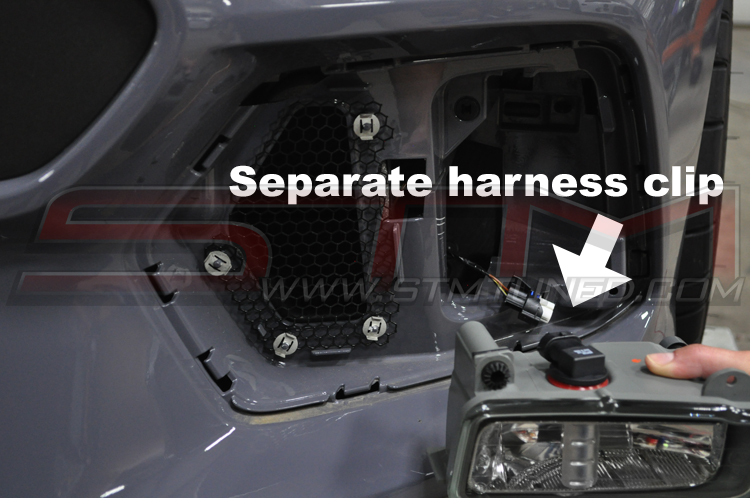 Twist the lightbulb counter-clockwise. (Note the placement of the harness when you install the Nokya.)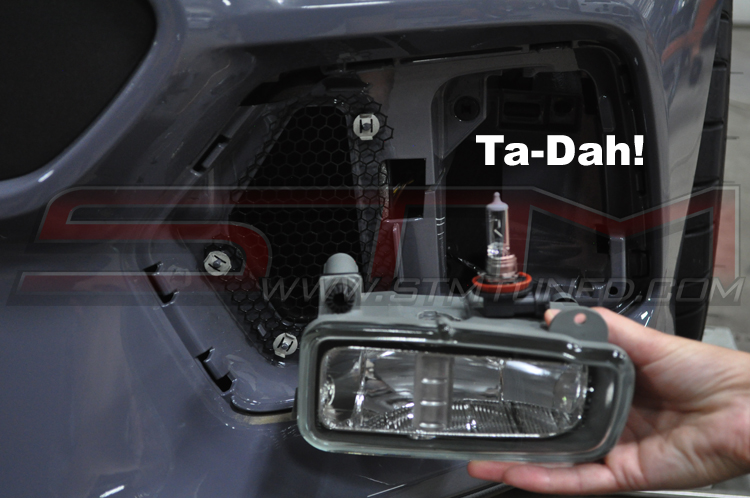 Then put the new bulb in, connect the harness, screw, panel cover and BOOM! Modded. Enjoy!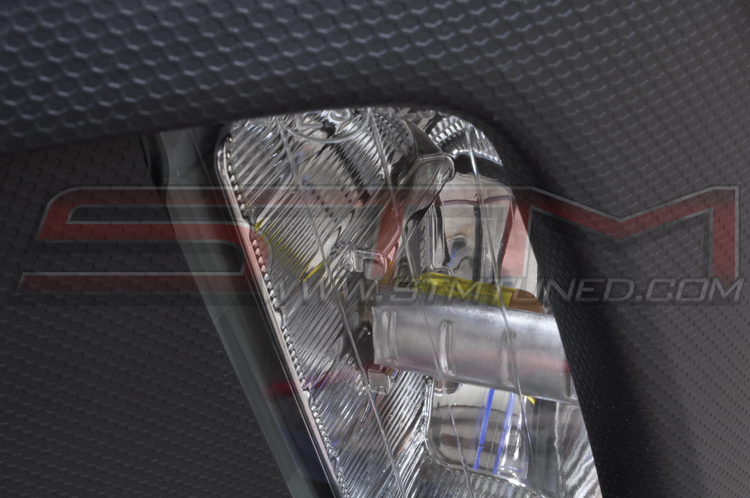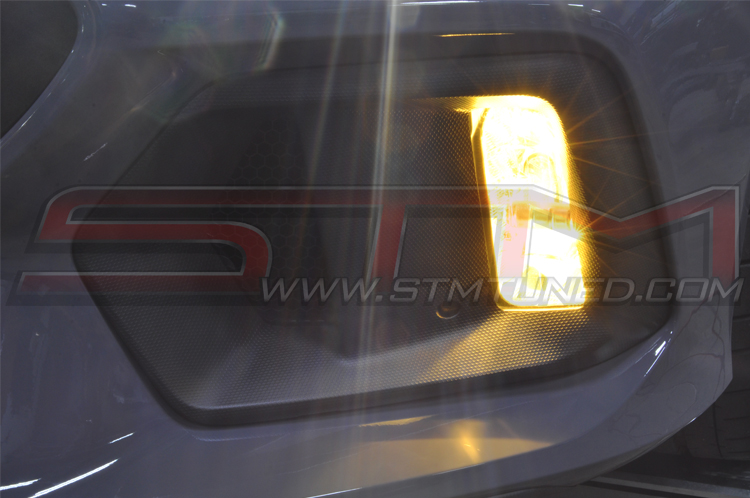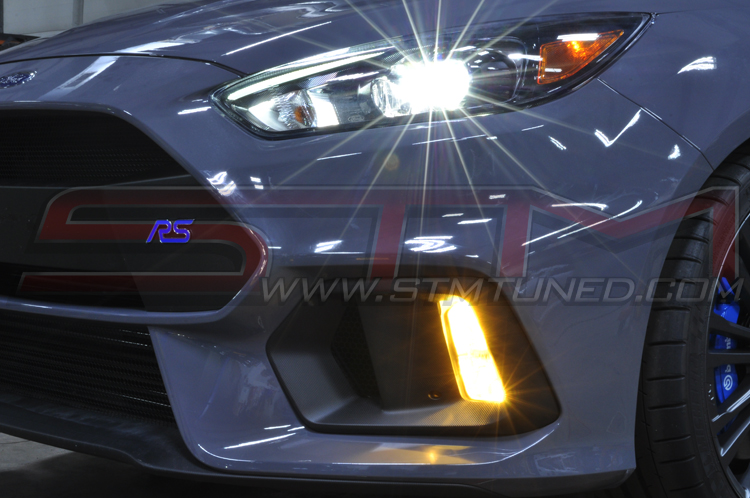 STM 2016 FOCUS RS "MOD LIST" /// BACK TO TOP
If you see it on our car and want it on yours... check out the updates below as we continue with the RS Project.


NOKYA FOCUS RS HYPER YELLOW FOG LIGHT BULBS
Nokya Hyper Yellow Stage 1 bulbs are a high output halogen headlight upgrade. They give you the best yellow light output for poor weather conditions. These bulbs improve driver visibility and awareness by producing a bright yellow light that cuts through fog rain and snow to improve your visibility. The light produced is at the 2500K range which is great for poor weather conditions. These bulbs are a direct replacement for stock bulbs.


2016 Focus RS.




Starting At: $22.00





NOK7623