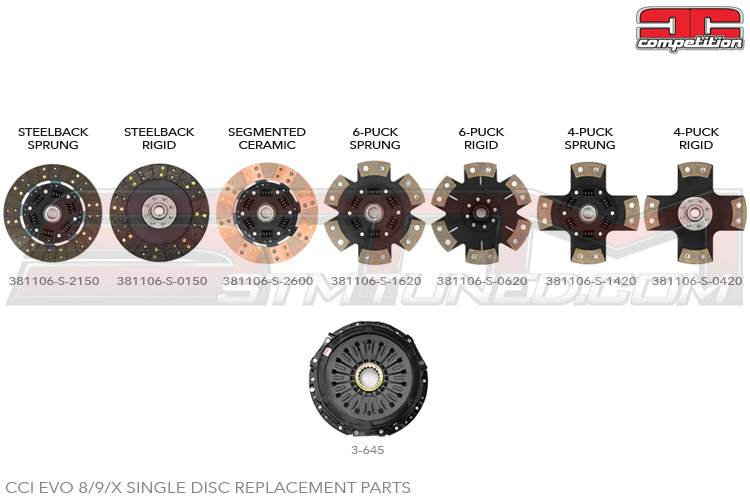 Competition Clutch Evo 8/9/X Single-Plate Replacement Parts



Fits these Applications:
2003-2006 Mitsubishi Lancer Evolution VIII-IX
2008-2015 Mitsubishi Lancer Evolution X



STM Price: $115.52 - $403.20 (Scroll down for all purchase options.)





Competition Clutch Replacement Clutch Discs and Pressure Plate for the Evo 8/9 and Evo X Stage 2, 3, 4, and 5 CCI Single-Plate Clutch Kits.

Not compatible with Multi-Plate Twin and Triple kits.




Competition Clutch Evo 8/9/X Single-Plate Replacement Parts
IMAGE
DESCRIPTION
PART#
PRICE