NISSAN
|
AUDI
|
BMW
|
PORSCHE
KW HEIGHT ADJUSTABLE SPRING KITS (HAS)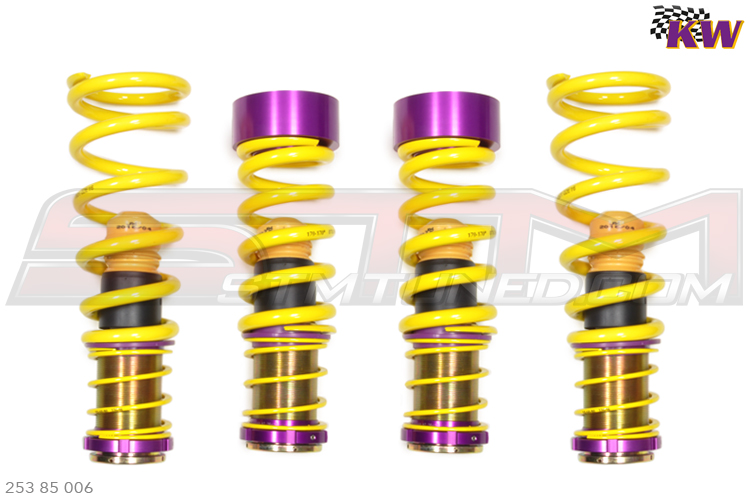 KW Height Adjustable Spring Kits



Available for these Applications:
Audi, BMW, Dodge, Jaguar, Nissan, Maserati, Mercedes and Porsche Models



STM Price: $654.49 - $1,589.99 (Scroll down for all purchase options.)





The KW Suspension Height Adjustable Spring Kits are used for lowering the vehicle in combination with the serial dampers, even when electronic damper control is installed. This lowering solution from KW optimises the dynamic performance and the steering behavior without the electronic damper control deactivated.

For this solution, vehicle-specific, adjustable spring seats with adjusted KW lowering springs and the matching elastomer as well as the dust cover system will be used. This complete conversion allows an individual adjustable lowering solution.





Features:


Individual height adjustability of the serial suspension kit
Serial suspension system - also with electronic damper
control - stays active
Improved optic and vehicle dynamics
Optimal performance
Better steering behavior





Notes:


Nissan GT-R Spring Kit is pictured for reference. Each kit will vary by vehicle.
Click the PDF Link for vehicle install instructions.




KW Height Adjustable Spring Kits
IMAGE
VEHICLE
FITMENT
KW PDF
INSTALL
PART#
PRICE
Audi
BMW
Dodge
Jaguar
Maserati
Mercedes
Nissan
Porsche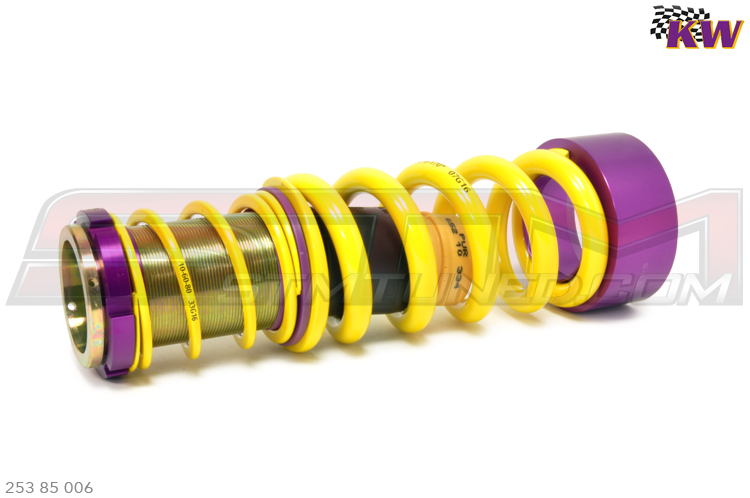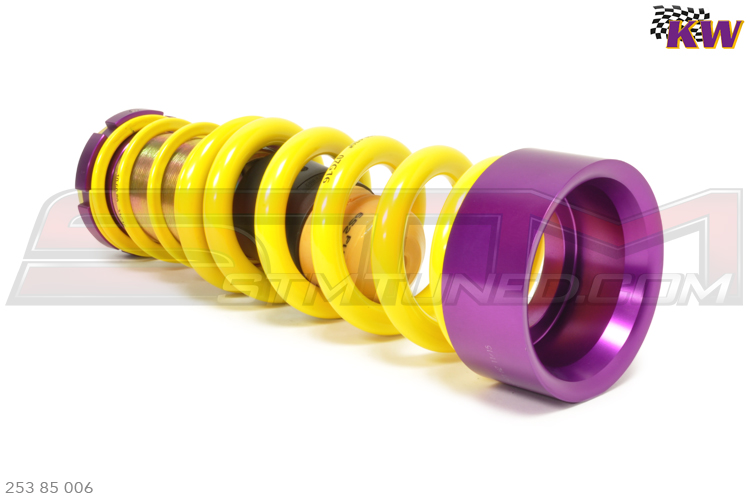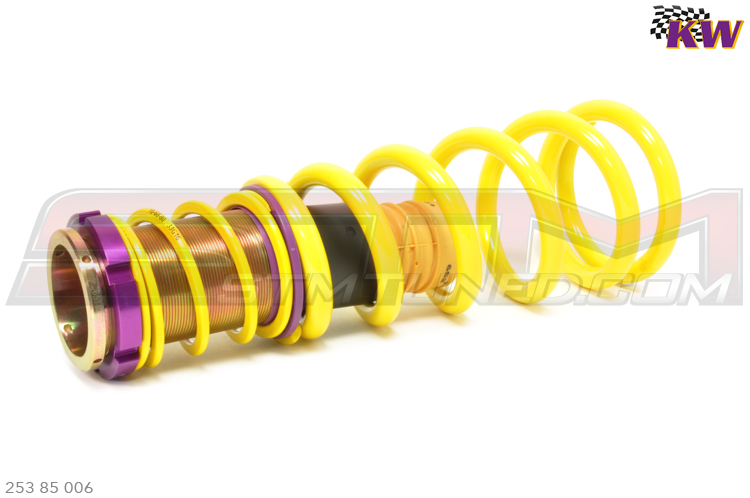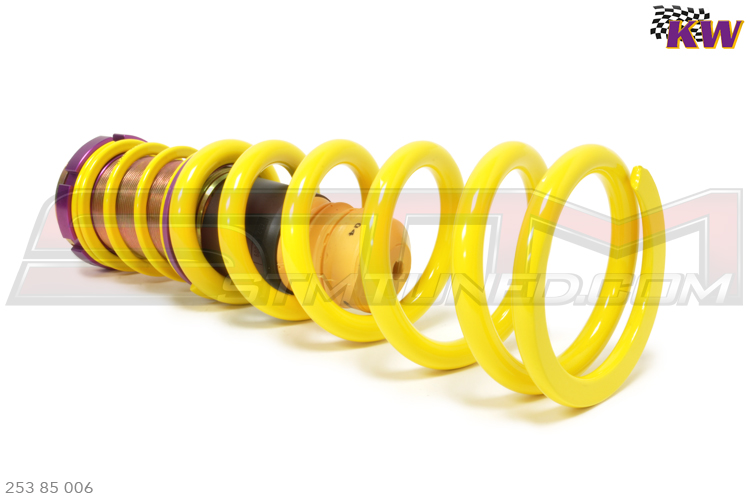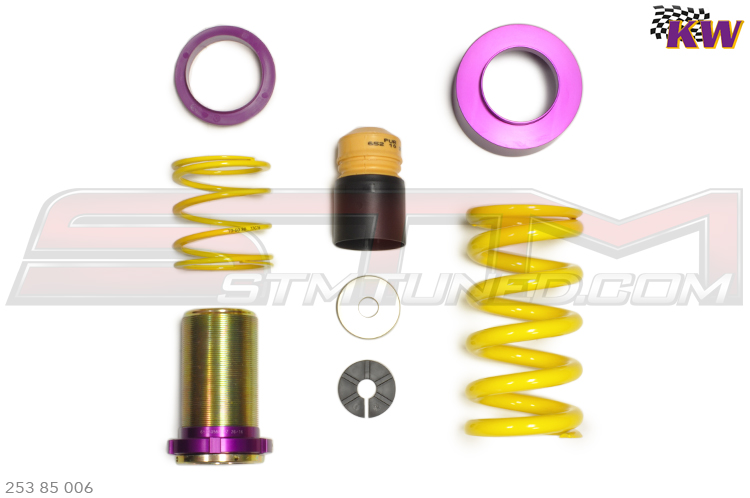 STM TERMS & CONDITIONS