BRZ & FR-S PARTS & TUNING
>
MEGAN RACING BRZ & FR-S TRACK SERIES COILOVER SYSTEM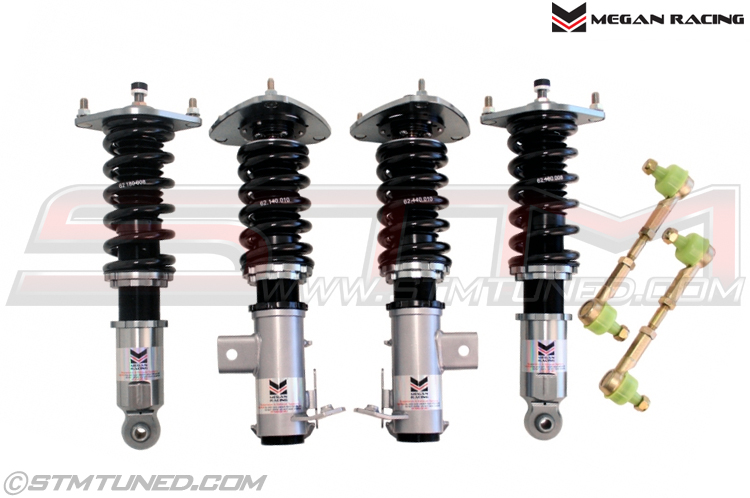 Megan Racing BRZ & FR-S Track Series Coilover System



Fits these Applications:
2013-2016 Subaru BRZ & Scion FR-S




STM Price: $999.00




MSRP: $1099.00





Part Number:


MR-CDK-SFR12-TS



The Megan Racing Track Series Coilover System for the 2013+ BRZ & FR-S is for those who demand the absolute most in handling and performance from their vehicle. The new Track-Series Coil-over Damper Kit surely stands out above the rest with the dependability and performance that Megan Racing suspension products are known for. With a gunmetal finish for the brackets and coated springs for durability, it is apparent that the Megan Racing Track-Series dampers mean business. However, beyond their aggressive appearance stands the true essence of these Dampers. The increased spring rates, mated with more aggressively valved dampers, stiffer shock setting, and heavy-duty piston construction add up to a suspension system that out-performs most competing suspensions that retail for almost twice the price.

Set as an option for those who demand a more aggressive suspension setup compared to our Street-Series Damper Kits, the Track-Series Damper Kits provide higher spring rates to accommodate for smoother circuit and road course conditions with matching damper capabilities to handle the heavier spring rates. The ease of use and adjustability remains the same to that of our Street-Series Damper Kits where ride height, camber adjustment (for strut-type applications) and separate spring perch are present features to allow the full customization of suspension tuning while retaining full shock stroke, and allowing the tuner to set corner balance of the vehicle to optimize the handling characteristics of the vehicle.

Spring Rates:
F: 10 kg/mm
R: 10 kg/mm

- 32 Levels of Damper Force Adjustment
- Pillow Ball Upper Mounts
- Rubber Dust Boots
- Adjustable Ride Height
- Aggressive Spring Rates
- Single-Cylinder Design
- Aluminum Brackets

1-8: Suggested for track use.
9-16: Suggested for mountain/aggressive use.
17-32: Suggested for common street use.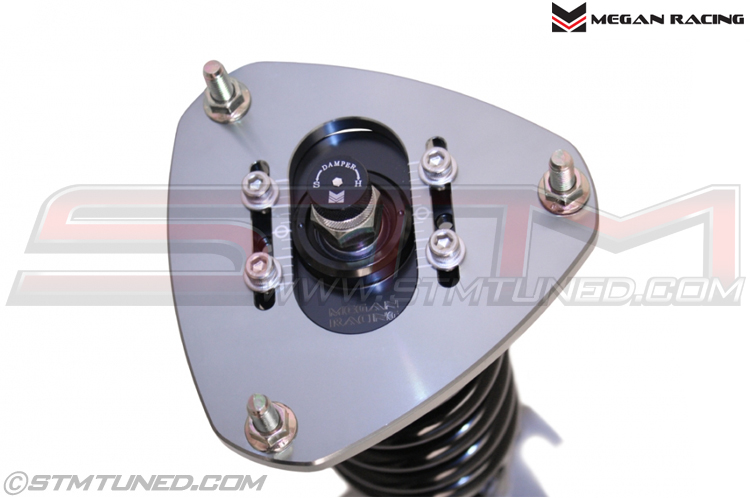 STM TERMS & CONDITIONS