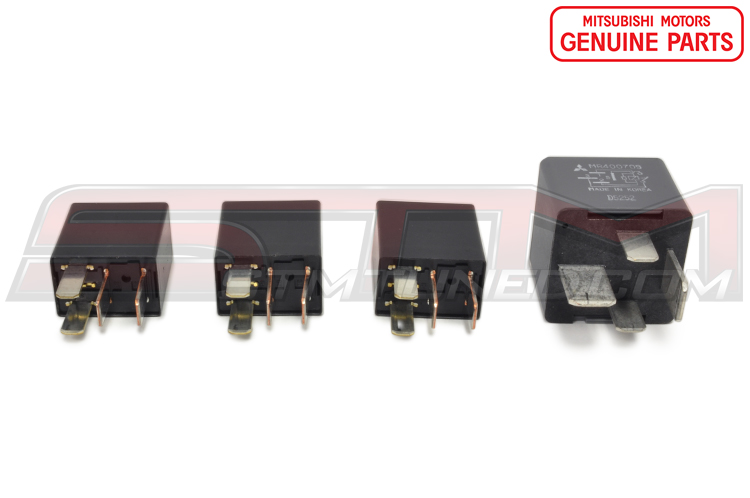 Mitsubishi Evo X Cold Start Relay Replacement Kit





Fits these Applications:
2008-2015 Mitsubishi Lancer Evolution X



STM Price: $46.72




MSRP: $59.19





Part Numbers:


8627A049 (3 Pictured)
MR400709 (1 Pictured)



The Mitsubishi Service Bulletin TSB-10-13-002 for Evolution X models built prior to November 16, 2009 address a cold-start issue with the relays in the fuse box.

This condition is caused by condensation freezing inside the relay, rendering it inoperative.

The fix is easy and requires these 4 relays. Be aware, Mitsubishi changes the color of the relays from time to time.