EVOLUTION VIII-IX
|
1990-1999 DSM
OEM MITSUBISHI 4G63 MAIN BOLT KITS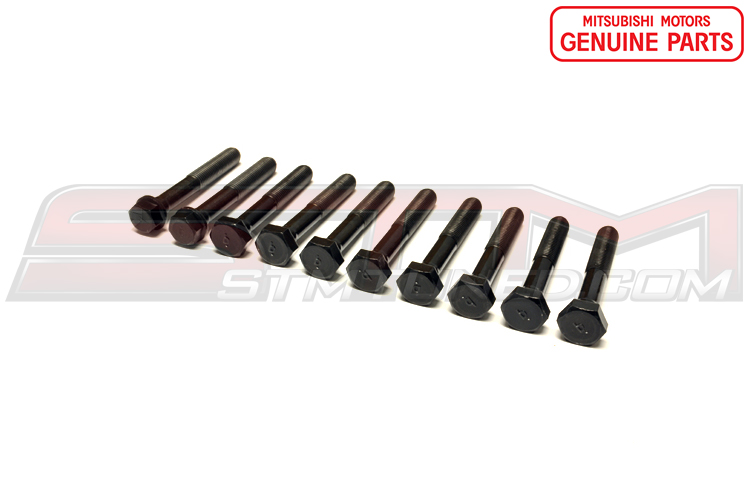 Genuine OEM Mitsubishi 4G63 Main Bolt Kits



Available for these Applications:
2003-2006 Mitsubishi Lancer Evolution VIII-IX
1990-1999 1G & 2G DSM
(Mitsubishi Eclipse GST & GSX, Talon TSi & Laser Turbo 4G63)





STM Price: $21.00 - $42.00 (Scroll down for all purchase options.)





STM OEM Main Bolt Kits are comprised of all new, factory replacement Mitsubishi bolts and available for the 7-Bolt 2G and Evo 8/9, 1G 7-Bolt and 1G 6-Bolt engines. Kits are sold as a full set of 10 bolts.



Pictured is the 7-Bolt Kit for 2G DSM and Evolution 8/9.




Genuine OEM Mitsubishi 4G63 Main Bolt Kits
IMAGE
VEHICLE FITMENT
INCLUDES
PART#
PRICE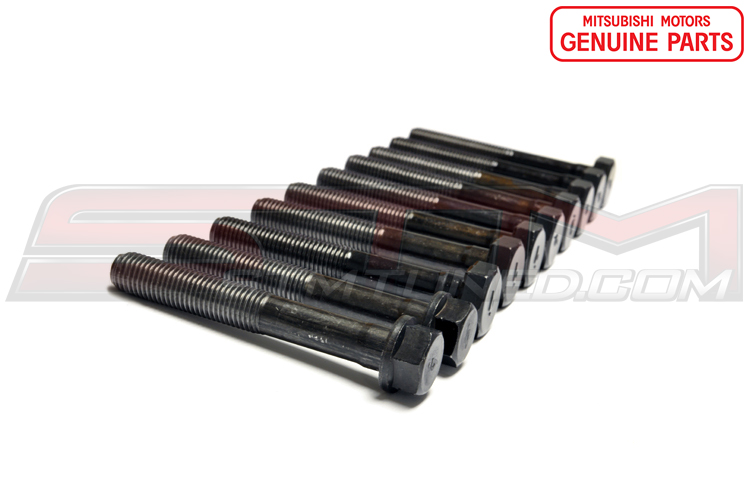 STM TERMS & CONDITIONS