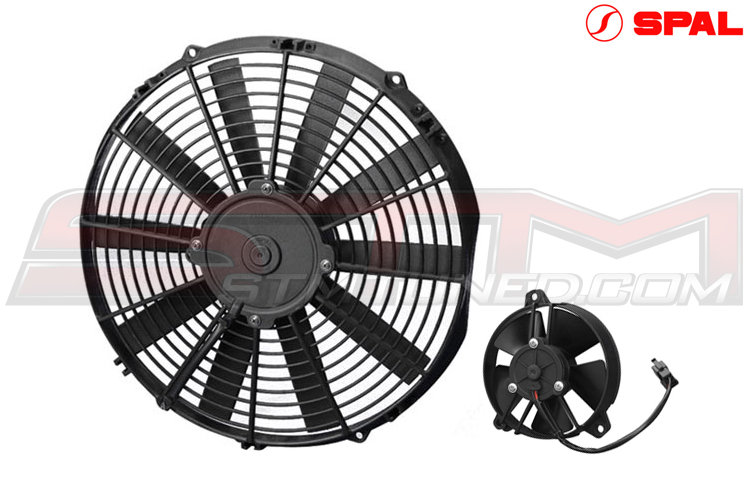 SPAL Automotive 12V Low Profile Electric Fans



Fits these Applications:
Universal Product



STM Price: $59.67 - $81.77 (Scroll down for all purchase options.)





Available in puller or pusher models in sizes ranging from 4" to 16", SPAL Low-Profile Electric Fans are perfect for custom cooling your oil cooler, radiator or audio equipment.

SPAL's patented motor ensures the greatest amount of flow in the thinnest design possible. Some SPAL automotive fans offer curved blades as an option to reduce noise where maximum airflow is not required.




SPAL Automotive 12V Low Profile Electric Fans
IMAGE
TYPE
DIMENSIONS & SPECS
PART#
PRICE