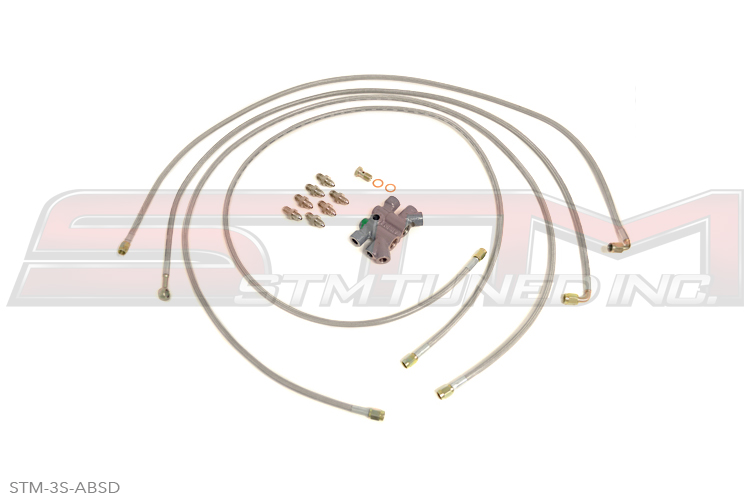 STM 3000GT/Stealth ABS Delete Kit





Fits these Applications:
1991-1999 3000GT & Stealth VR4 6G72 Twin Turbo



STM Price: $195.00





Part Number:


STM-3S-ABSD (Pictured)



The STM ABS Delete Kit includes everything you will need to remove the clutter and weight of your factory ABS system.

The best part is, that its not hard to install even with the engine in the car! Because the lines are flexible you dont have to worry about hurting the hard lines trying to fit them around the engine and everything else in the way. This is no longer a project you have to wait on until you pull the motor or turbo/manifold to do. It can be done easily in less than a day.





Features:


New OEM Mitsubishi Non-ABS Proportioning valve.
New stainless steel lines from master to proportioning valve.
New stainless steel lines from proportioning valve all the way to the front calipers.
All necessary fittings to run lines from calipers/master cylinder/proportioning valve.

All lines are plastic coated so they will not scratch or rub through anything. All lines are long enough to fit a few different ways depending on how your car is set up and how you want to run the lines.