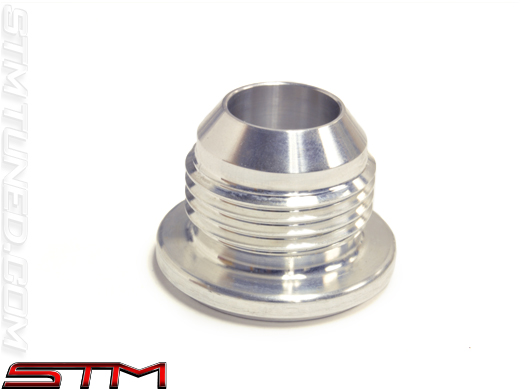 STM 4G63 -12AN Weld-in Balance Shaft Breather Fitting.

- 2003-2006 Evolution VIII-IX
- 1990-1999 DSM

If you need the biggest and baddest way to vent your crankcase, the STM -12AN Balance Shaft Breather Fitting is an aluminum weld-in piece to attach right to your front cover, giving you a perfect place for your oil catch can fittings.

Please make sure that your particular set-up will accomodate this option as it will not be for everyone.

We sell just the fitting. If you need it welded to a brand new front cover, please call us for details.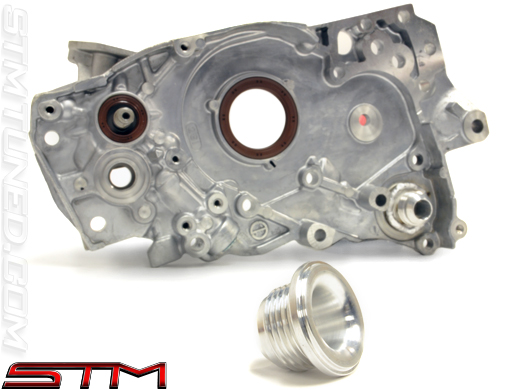 STM-BSBF-11154