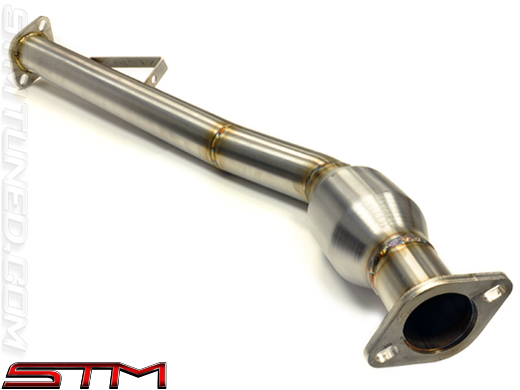 STM High-Flow Cat Down Pipe

- Subaru BRZ
- Scion FR-S

STM High-Flow Cat Down Pipe, aka Over Pipe, aka Test Pipe, features a high-flow catalytic converter to keep your car street-legal and sounding great. This pipe still weighs less than factory and will save you 5.3 pounds! Made in-house, in the USA, this piece is fully tig welded, stainless steel and includes two Remflex gaskets for a solid, leak-free install.

This pipe is designed for the manual transmission only.

Specs & Weights:
- Factory Down Pipe weighs 12.75 pounds.
- Weighs only 7.45 pounds!
- High-Flow Catalytic Converter
- 2.5" Piping
- Tig Welded Stainless Steel
- Remflex Gaskets included
- Made in the USA
- 1-2 week production time.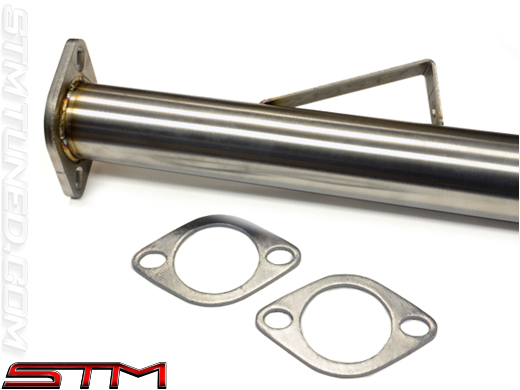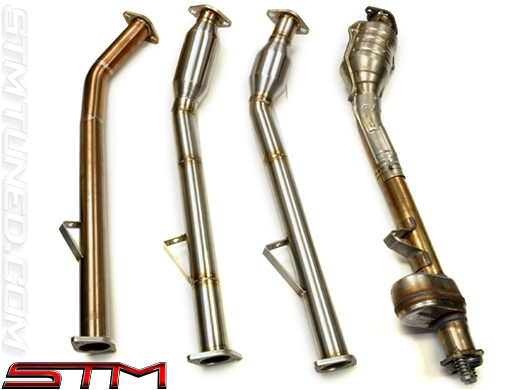 Race Pipe, Resonated, Cat-Pipe, Stock.

Important Notes:
Manual Transmission Only.
STM-BRZ-DP-HFC