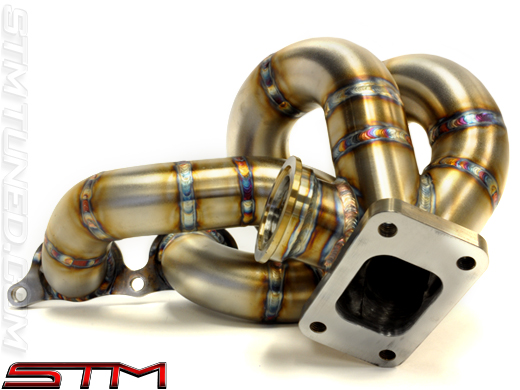 STM 2G DSM Forward Facing Turbo Manifold

Fits these Applications:
1995-1999 2G DSM Eclipse & Talon

STM Price: $1450.00

Part Number:
STM-2GDSM-MANI-FF (Pictured)



This is why you have been waiting to upgrade your turbo. Introducing the STM Forward Facing Manifold for 95-99 DSM. This is the most direct, performance-minded (and not to mention dead-sexy) manifold for the 2g DSM on the market!

This manifold is made in-house of stainless steel runners and features a mild steel head flange to help prevent the studs from pulling out.

You are able to keep your power steering and factory alternator location, but, this is a TRUE DSMer Turbo Kit. There is no room for whiners! You WILL need to trim, you WILL need to cut, you will have to give up your A/C and there is no room for a filter! This is a balls-out set up!

Features:
- Flanged for T3 Turbo and Tial 44mm Wastegate (Precision Gates will work as well.)
- Mild steel head flange to prevent pulling out studs.
- Schedule 10 stainless steel runners.
- High temp ceramic coating is available (2000°F) (+$200)



STM Products are made in the USA!
Lifetime Warranty on STM Parts to the original purchaser against manufacturing defects.

You will need to run a half size radiator (See the STM Small Radiator Kit) and decide upon a custom exhaust set-up. As of now we do not offer a full bolt-on kit, but check back soon or call us for an install appointment.

One of a kind and built to order.

Each manifold is hand built and unique, so the runner design may vary slightly from piece to piece. Accounting for fabrication time, our manifolds generally ship in 2-3 weeks.

Please note the ceramic coating will add 2 weeks to shipping.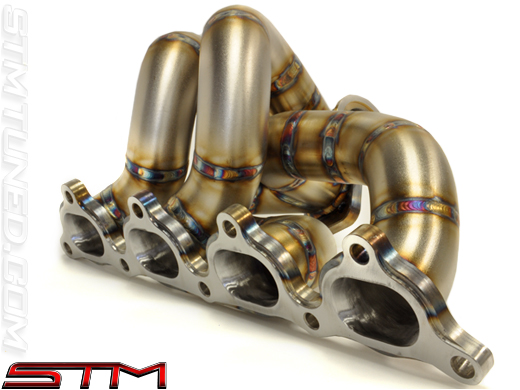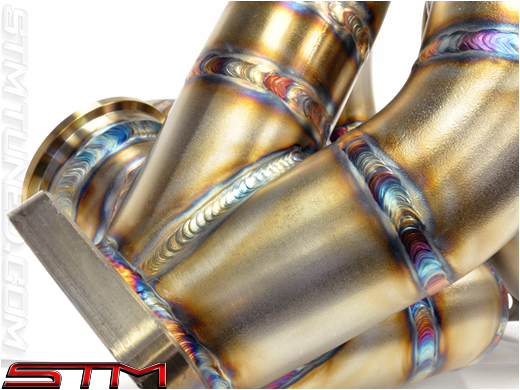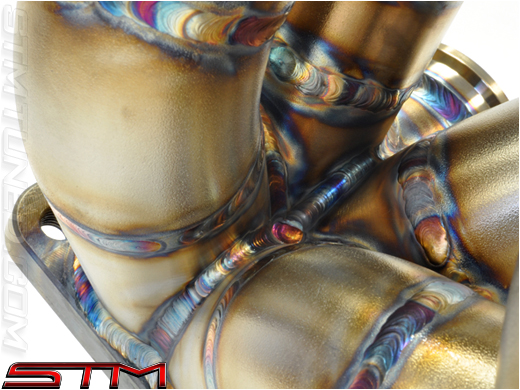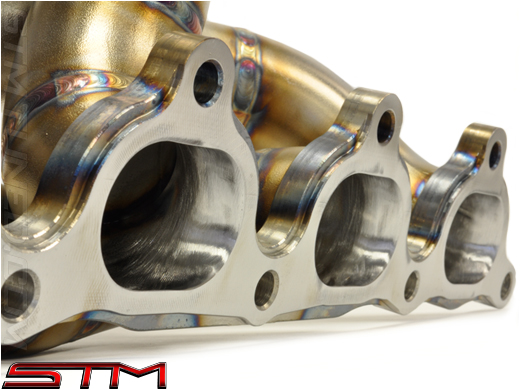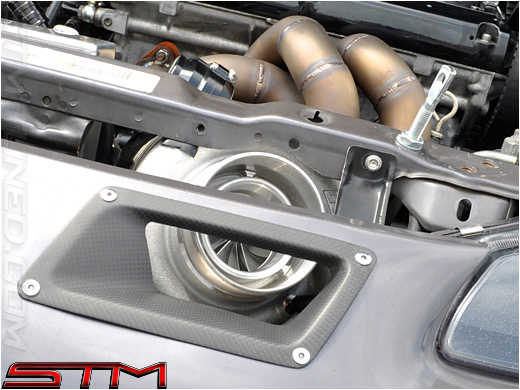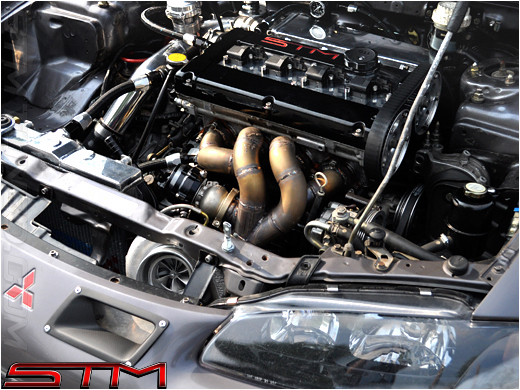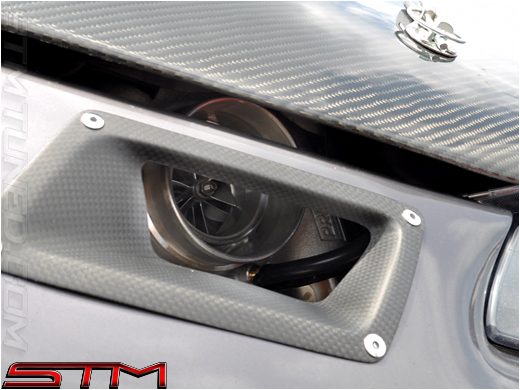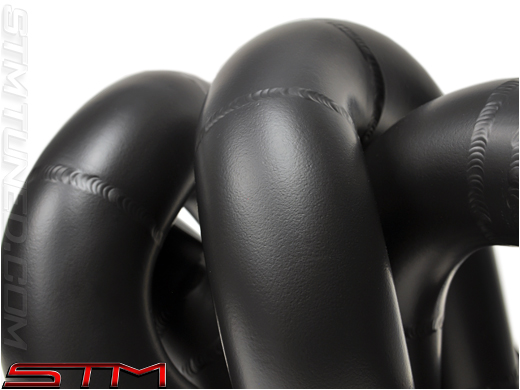 STM-2GDSM-MANI-FF