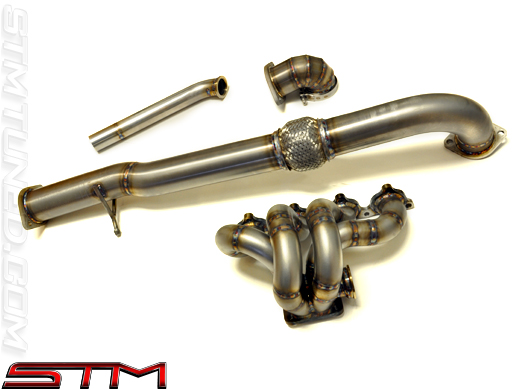 STM T3 Hot Parts Kit.

- 1995-1999 2G DSM
- Mitsubishi Eclipse GST & GSX
- Eagle Talon TSi

The STM T3 Turbo Manifold and Hot Parts Kit for the 95-99 DSM is tig welded in-house and includes T3 manifold, downpipe, dump tube and O2 housing with either a PTE or Garrett 3" V-Band Flange.

Manifold Specs:
- Flanged for T3 Turbo and Tial MVR Wastegate.
- Mild steel head flange to prevent pulling out studs.
- Schedule 10 stainless steel runners.
- Made in the USA!
- Lifetime warranty to the original purchaser.

Please Note: You may need to custom make a test pipe for a perfect, overall fit. There are so many different cat-back options, we cannot test them all!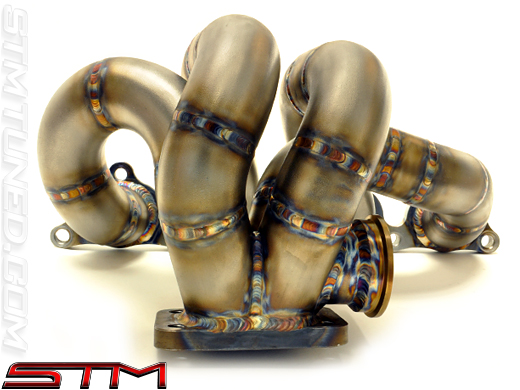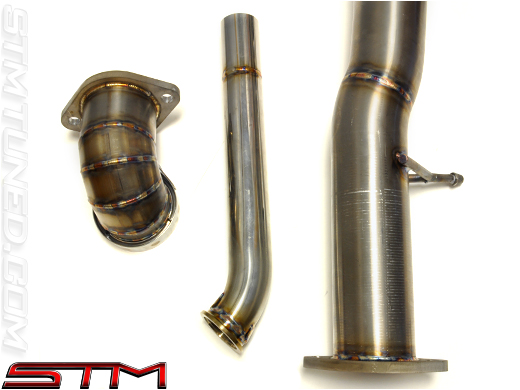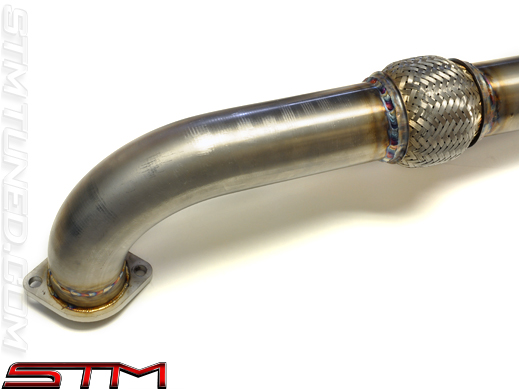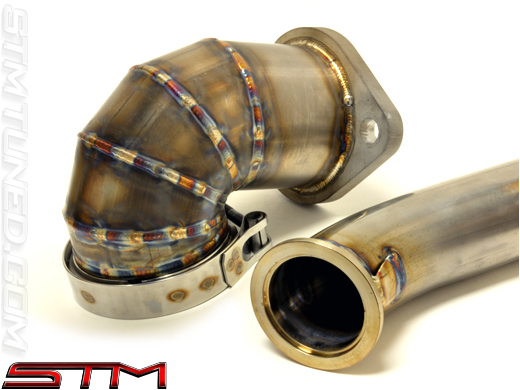 STM-DSM-T3-HPK