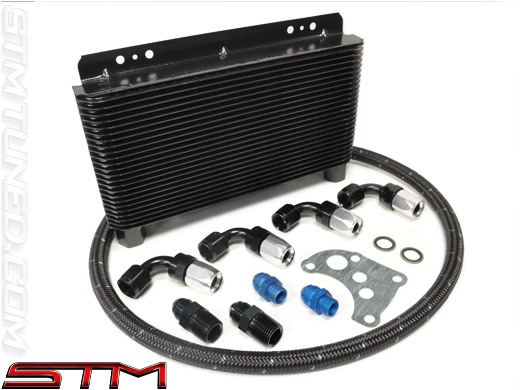 STM Engine Oil Cooler Kits.

- 6-Bolt 4G63 DSM (Pictured)

The STM DSM Oil Cooler Kit is designed around your needs as you can cut the length of line to your specific liking for a perfectly custom set-up. Utilizing the well known and trusted B&M Coolers, combined with Russel's versatile ProClassic Hose and top of the line fittings, we have everything you'll need to get this done the way you want.

This is an STM original kit that is designed to bolt up to the factory 1990 DSM oil filter housing. If you have an air cooled housing in your DSM, it will work for you. It will take a little bit of DSM "Do It Yourself" mentality, but this set-up works perfectly and we have sold a ton of them!

We used to offer this kit in stainless and pushlock, but after working with the ProClassic nylon hose in all our fuel kits... There just is no comparison. It's MUCH easier to work with, extremely lightweight and it will not scratch paint like the stainless will.

If you've ruined your stock oil cooler, this is a much cheaper alternative, and a much more efficient core!

- Chioce of B&M Oil Cooler:
- Standard: 5.75x11x1.5
- Large: 8x11x1.5
- 5 feet of -8AN ProClassic Hose
- Russell -8AN Fittings
- OEM Crush Washers for the Oil Filter Housing
- OEM Filter Housing Gasket

Please note, this is not a direct bolt-on kit. Due to so many different, modified set-ups, we supply everything needed to install the oil cooler in the good ol' DSM DIY fashion.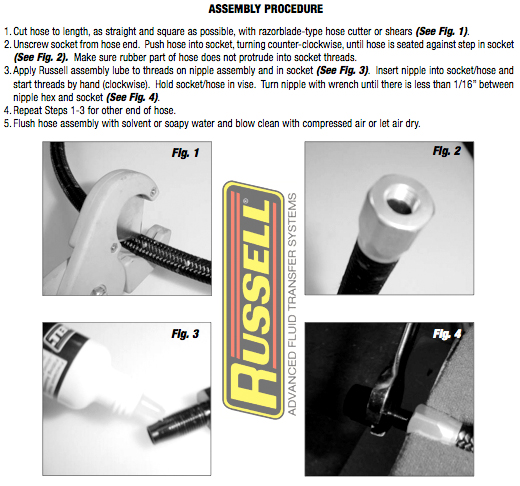 STM-1G-OCK-STD,STM-1G-OCK-LG