1990-1999 DSM
>
4G63 ENGINE PARTS
>
STM 1G/2G DSM VALVE COVER FITTING
STM 1G/2G DSM Valve Cover Fitting





Fits these Applications:
1990-1999 Mitsubishi Eclipse GST & GSX, Talon TSi & Laser Turbo



STM Price: $25.00





Part Number:


STM-VCF-EVO89-DSM-6F (Pictured)



Always looking for ways to make the engine bay cleaner, lighter and easier to work with, the STM Aluminum Valve Cover Fitting allows you to simply install a -6AN line and fitting for a catchcan or breather right onto your DSM valve cover.



STM Products are made in the USA!
Lifetime Warranty on STM Parts to the original purchaser against manufacturing defects.





Install Notes:


As the piece itself is a very tight fit, we would definitely recommend a touch of glue or epoxy to help hold it in place in the valve cover upon install.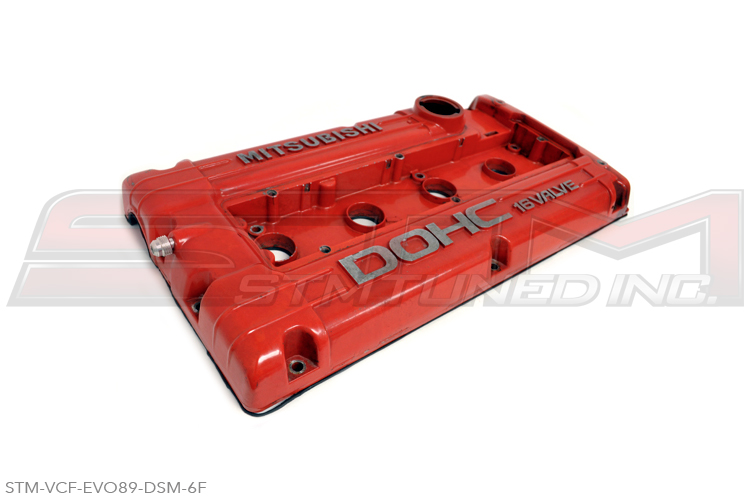 STM TERMS & CONDITIONS