EVOLUTION IV-V-VI PARTS
STM EVO 4/5/6 SMALL RADIATOR KIT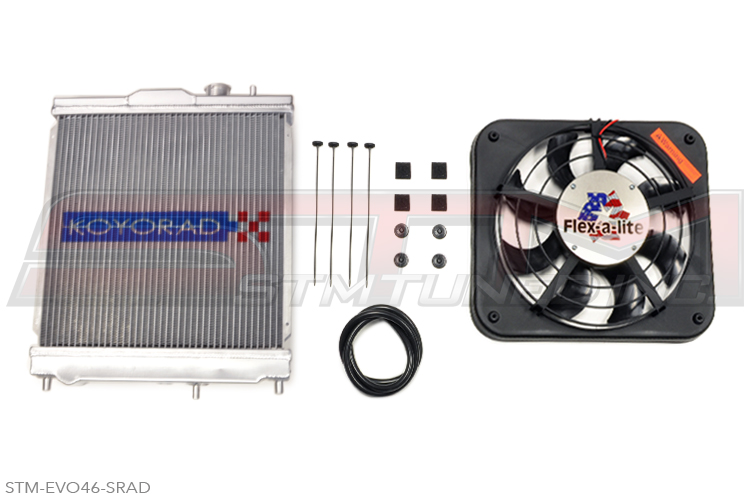 STM Evo 4/5/6 Small Radiator Kit





Fits these Applications:
1996-2001 Mitsubishi Lancer Evolution 4/5/6



STM Price: $650.00





Part Number:


STM-EVO46-SRAD (Pictured)



The STM Small Radiator Kit for the Evolution IV-V-VI is designed for those looking to lose excess weight for drag racing, or for those running the forward-facing style turbo kits. Includes a STM custom-modified Koyo radiator, Shrouded Fan, fan mounting kit and all necessary mounting hardware.

We don't recommend to regularly run these on the street... it certainly can be done, and we have done so for years, but if you're in hotter climates or a lot of traffic, there is always the potential for some issues. Please use your discretion and drive safely. This is intended for the drag car or weekend warrior.





Install Notes:


Uses both factory upper & lower radiator hoses.
Uses a factory radiator bracket - the one marked "D".
Radiator cap is NOT included.
The FAL Fan includes plastic brackets and screws - These are not needed.
You CAN keep your A/C with this radiator.





Includes:


(1) STM Modified Koyo Small Radiator

(HH080300)


(1) FAL 12" Shrouded Puller Fan

(123)


(1) Derale Fan Mounting Kit

(13001)


(1) 4 Foot Section 6mm Silicone Hose



Installed Photos coming very soon!!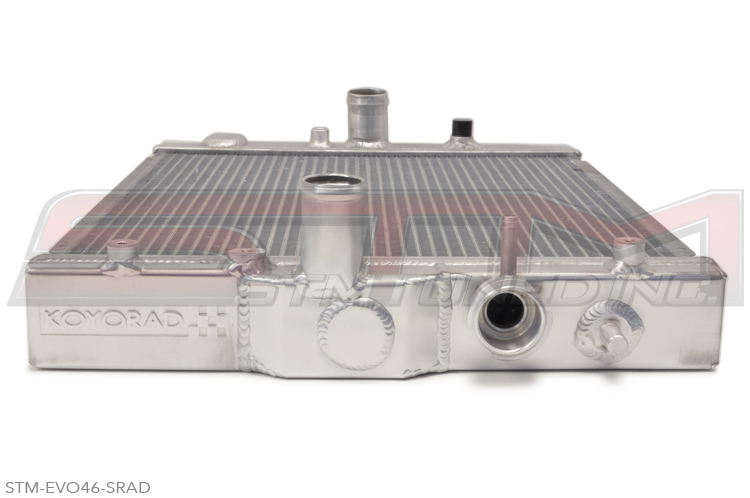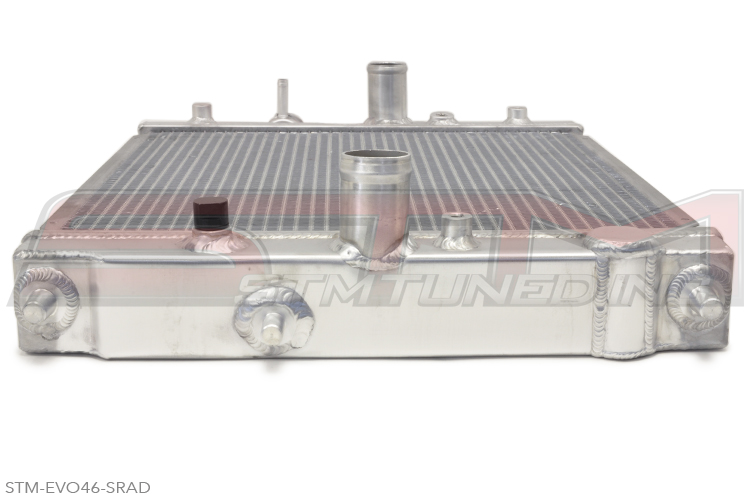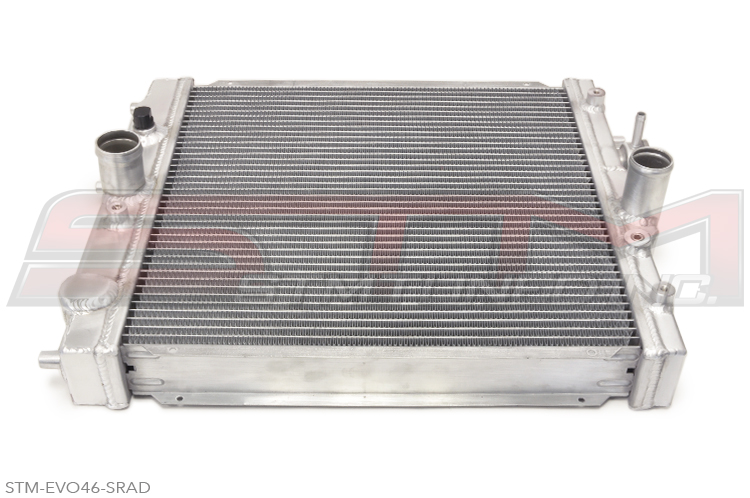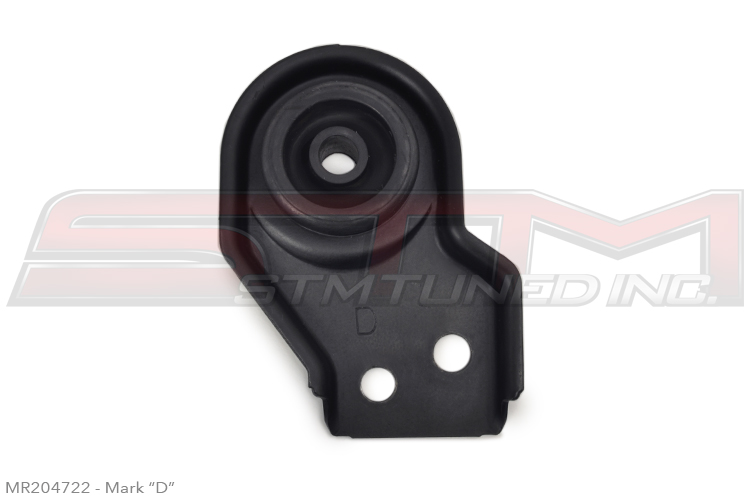 Keep your factory radiator brackets! For install, you'll use the opposite side bracket with the small radiator. This one will be marked with a "D" - don't use the "C" bracket.

If yours are corroded and you can't see the marks, it is the factory RH bracket. Looking at the engine bay, it is the bracket on the left side of the radiator.

Unfortunately this bracket is discontinued from Mitsubishi.







STM TERMS & CONDITIONS