EVOLUTION VIII-IX
>
4G63 ENGINE PARTS
>
STM EVO 8/9 STANDARD ENGINE OIL CATCHCAN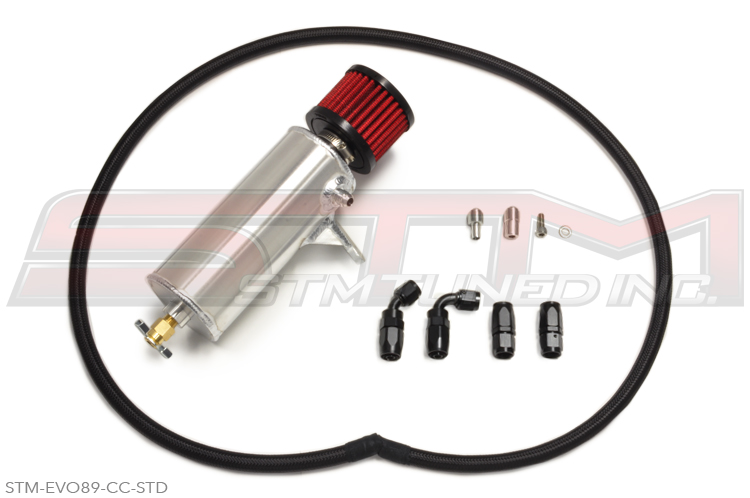 STM Evo 8/9 Standard Engine Oil Catchcan (Intake Manifold Mount)



Fits these Applications:
2003-2006 Mitsubishi Lancer Evolution VIII-IX



STM Price: $299.00 - $329.00 (Scroll down for all purchase options.)





The STM Standard Engine Oil Catch Can mounts easily to your factory intake manifold, not only allowing your engine to breathe, but aesthetically filling that empty gap in the engine bay and leaves plenty of room for the factory strut brace.

Hand fabricated, in-house from lightweight aluminum, The STM Standard Catchcan features a large K&N breather along with an easy-access brass drain fitting on the bottom and is available in 3 finish options to suit your style.

Includes both STM Valve Cover Fittings for a direct-install of the lines straight from the can to your valve cover.

Vibrant black nylon hose and high-quality fittings are a match to any set up and the soft nylon will not scratch finishes. We include 5' of line, which is plenty to cut and choose your desired routing.





Features:


Mounts Cleanly to the Intake Manifold
Clears the Strut Brace
Tig Welded Lightweight Aluminum Body
High quality -6AN Lines and Fittings
Easy Access Brass Drain Fitting
Direct-Fit STM Valve Cover Fittings

STM Products are made in the USA!
Lifetime Warranty on STM Parts to the original purchaser against manufacturing defects.





Finish Options:


- Brushed Aluminum
- Gloss Black Powdercoat (+$30)
- Wrinkle Black Powdercoat (+$30)





Includes:


(1) STM Catch Can with Brass Drain Fitting
(1) 1" K&N Breather Filter (62-1410)
(1) -6AN 90° Swivel Hose End Fittings (21906)
(1) -6AN 30° Swivel Hose End Fittings (21306)
(2) -6AN Straight Swivel Hose End Fittings (21006)
(1) STM Valve Cover Fitting (Side - Thin) (STM-VCF-EVO89-DSM-6F)
(1) STM Valve Cover Fitting (Rear - Thick) (STM-VCF-EVO89-6R)
(1) -6AN Black Nylon Hose 5 Feet (11986)
(1) M6 x 16mm Stainless Allen Bolt (MS2550016A20000)
(1) M6 Stainless Flat Washer (MW6360000)





Install Notes:


STM Valve Cover Fittings:
The fitting itself is a very tight fit, but we would definitely recommend a touch of glue or epoxy to help hold it in place in the valve cover upon install.
Check out the links to the right to simplify your install.




STM Evo 8/9 Standard Engine Oil Catchcan
IMAGE
DESCRIPTION
& FINISH
PART#
PRICE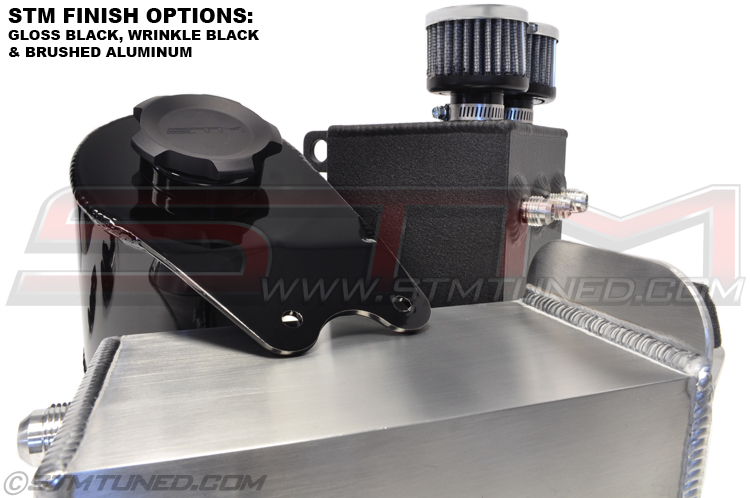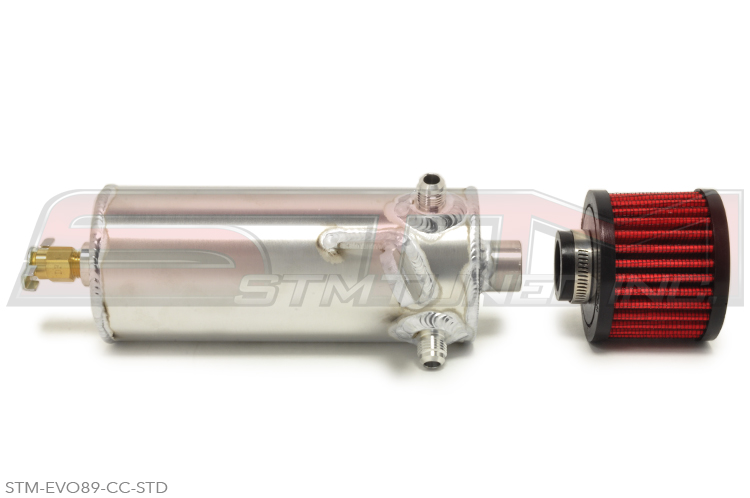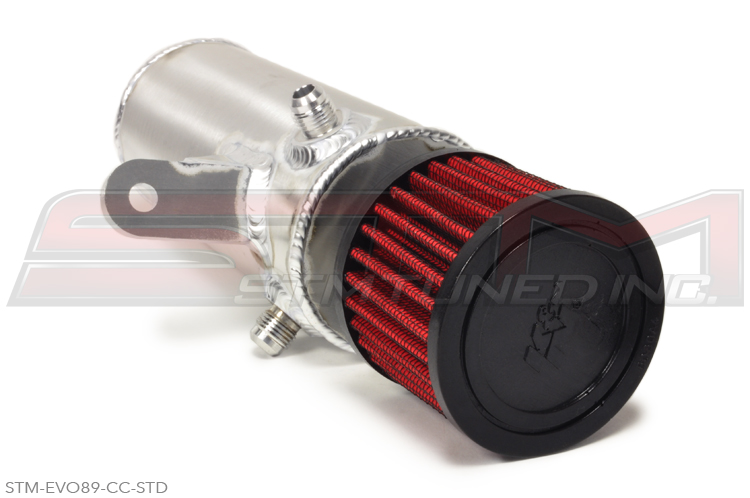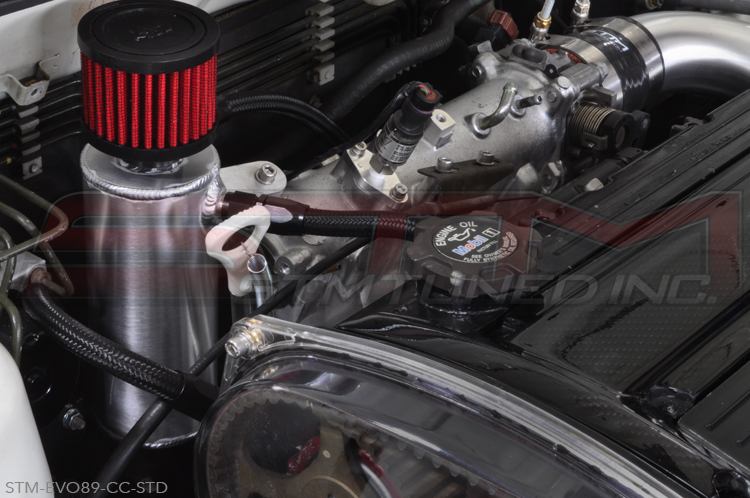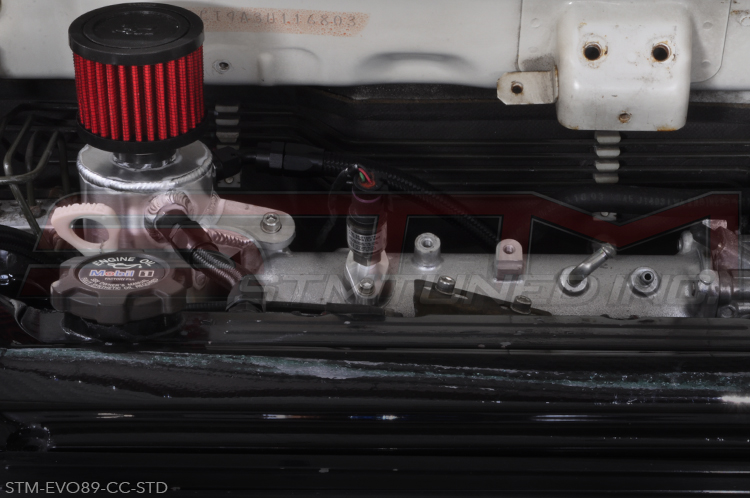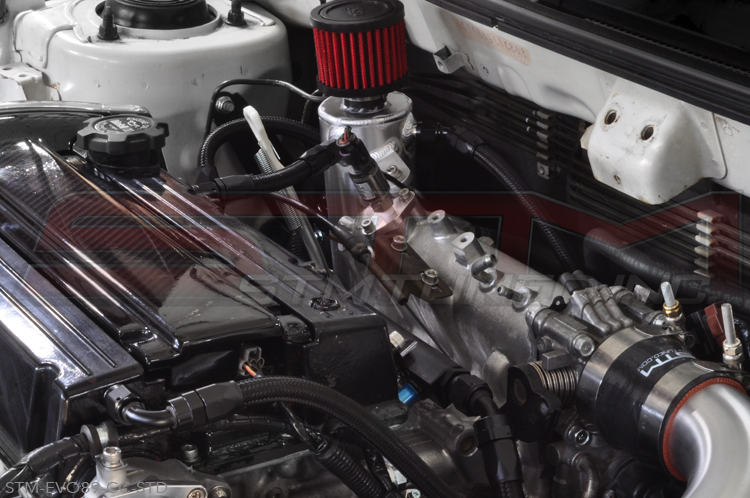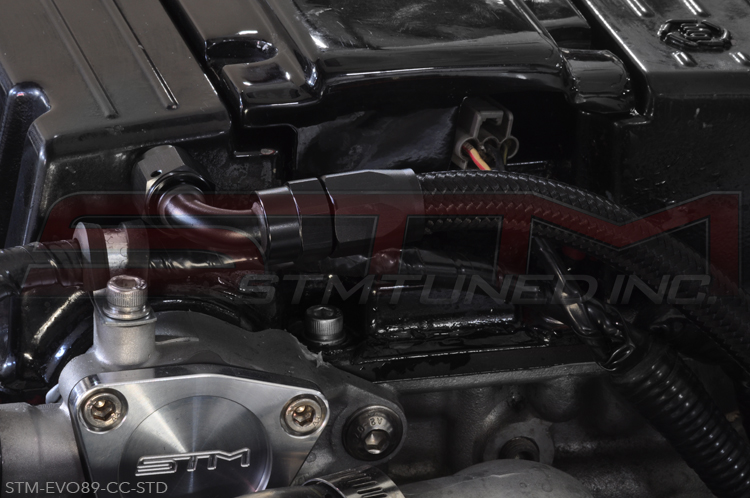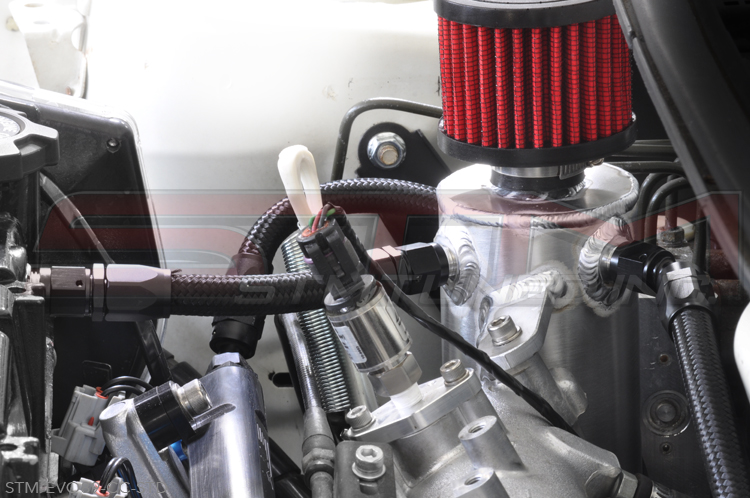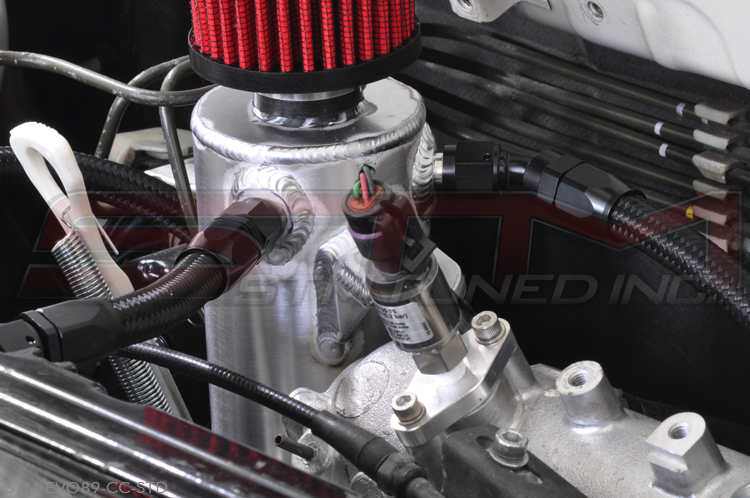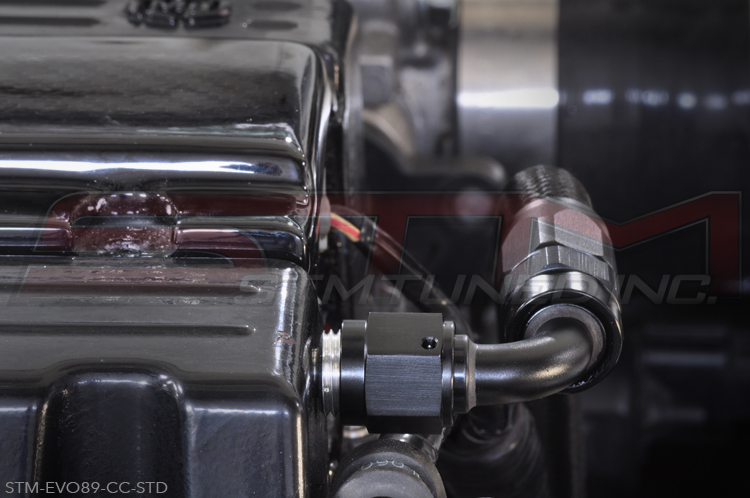 STM TERMS & CONDITIONS