EVOLUTION VIII-IX
>
INTAKE & INTERCOOLER
>
STM EVO 8/9 2.5" ALUMINUM LOWER INTERCOOLER PIPE FOR STOCK FRAME TURBO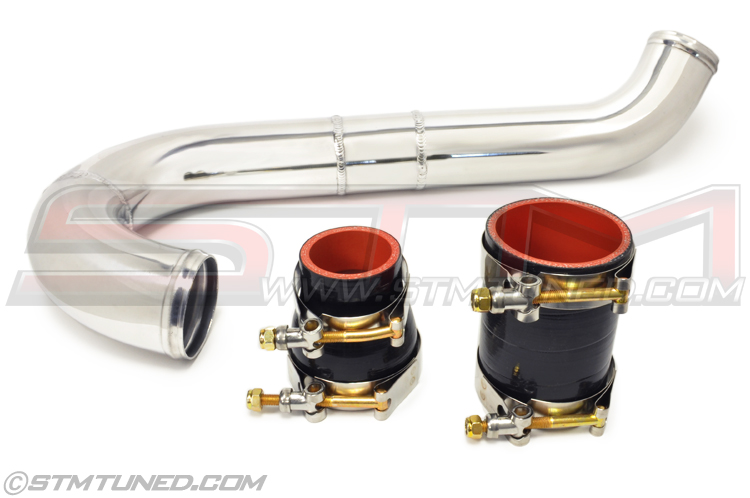 STM Evo 8/9 2.5" Aluminum Lower Intercooler Pipe for Stock Frame Turbo



Fits these Applications:
2003-2006 Mitsubishi Lancer Evolution VIII-IX
with Stock or Stock-Frame Turbo



STM Price: $259.00+





Part Number:


STM-EVO-LICP-AL (Pictured)



The STM Aluminum Lower Intercooler Pipe is designed to replace your existing, stock piping. Features lightweight, tig welded, 2.5" aluminum piping and will fit with the factory VIII or IX turbo or stock frame turbos like the FP Red or MAP EF3. This pipe is specifically designed to fit the STM intercooler, but will also fit Buschur, ETS or similar intercoolers utilizing the stock placement of piping. Includes high quality STM silicone couplers and stainless T-Clamps and is available with 3 different finish options.



Features:


- Lightweight 2.5" Aluminum Piping
- Bead-Rolled Pipe Ends
- High-Quality Couplers
- Stainless T-Bolt Clamps

Made in the USA!
Lifetime Warranty on STM Parts to the original purchaser against manufacturing defects.



Options:


- Brushed Aluminum (Standard)
- Polished Aluminum (Pictured) (+$30)
- Gloss Black Powdercoat (+$30)



Includes:


(1) 2.5" Aluminum Pipe
(3) 2.5" T-Bolt Clamps
(1) 1.75" T-Bolt Clamp
(1) 2.5" - 1.75" Reducing Coupler
(1) 2.5" x 4" Straight Coupler



PLEASE NOTE: These pipes are aluminum and if you OVER-tighten the T-Clamps there is a chance of crimping the pipe. STM runs aluminum intercooler pipes on all our 8-second builds.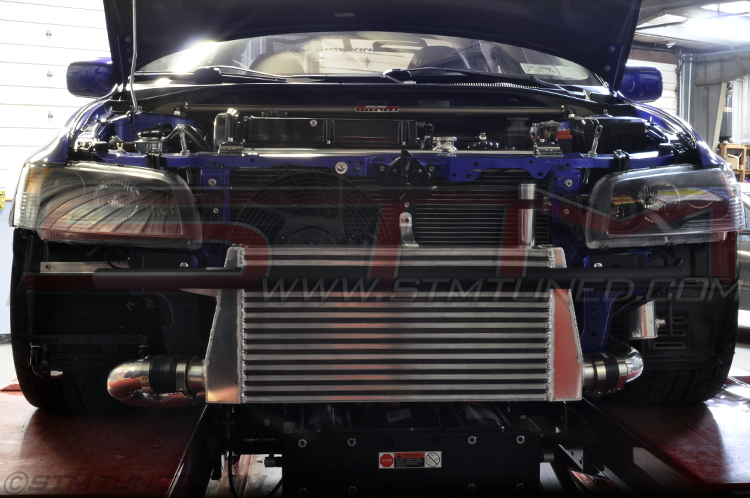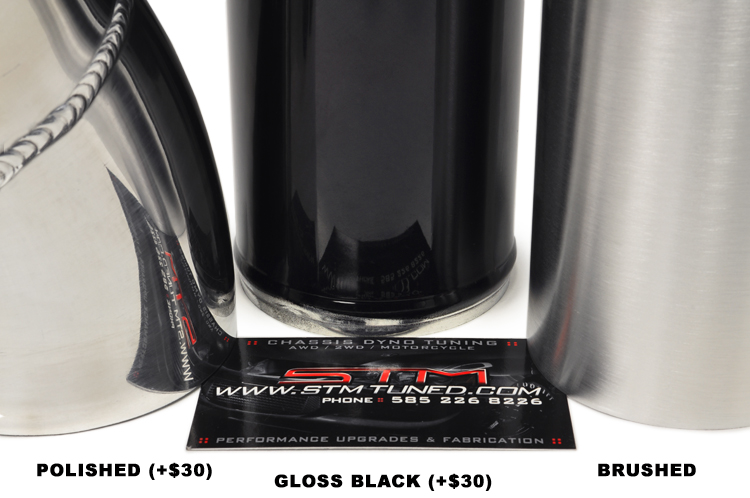 STM TERMS & CONDITIONS