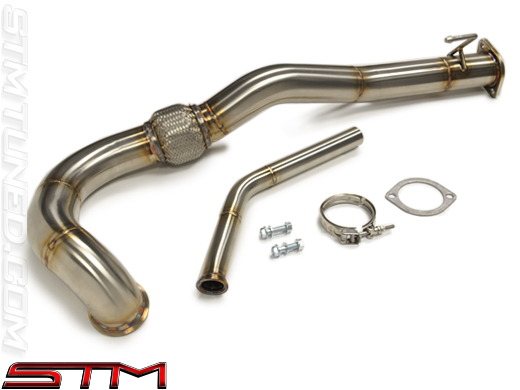 STM SS FP Downpipe with Atmosphere Dump for new Forced Performance Stainless Housing Turbos.

- Evolution VIII-IX

The STM SS FP Downpipe with Atmosphere Dump is designed for the new Forced Performance Bolt-On Turbos with Stainless Housings features a fully stainless steel, tig-welded construction and includes all gaskets and necessary hardware for a clean install.

TiAL MVS Wastegate option is an additional $275, available in all standard TiAL colors.

More installed photos will be added soon!

- Tig-Welded 3" Stainless Steel
- CNC & V-Band Flanges
- Gaskets & Hardware Included
- Optional TiAL MVS Wastegate
- 1 Year Warranty
- Made in the USA!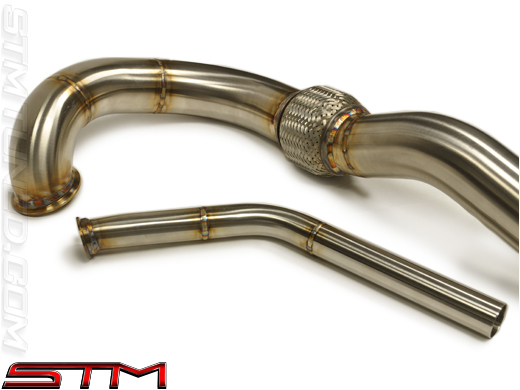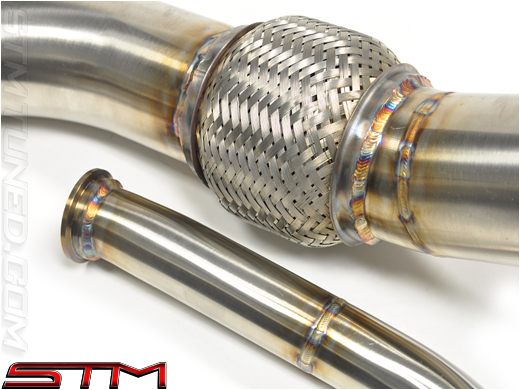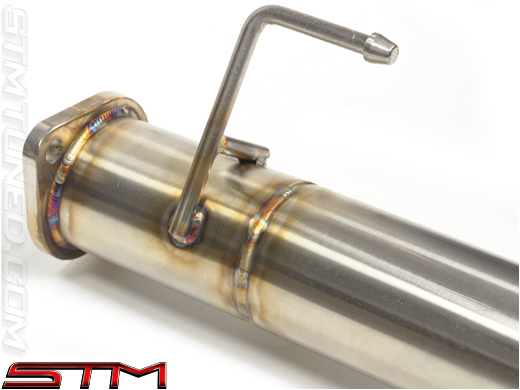 STM-EVO-FPO2DP-AD