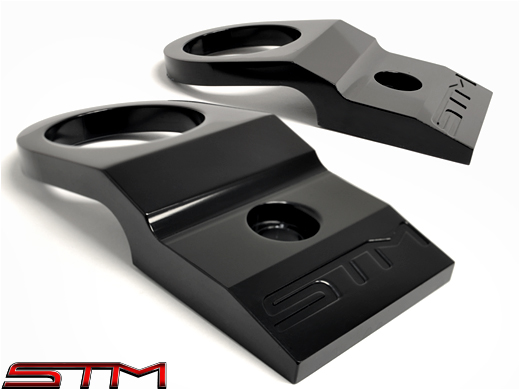 STM Black Radiator Brackets.

- Evolution VIII-IX

STM Radiator Brackets for the Evo VIII-IX are machined from aluminum, then finished with a smooth, black anodize and include two stainless steel alan cap bolts to finish the look. The price is for both brackets. Also, if your rubber inserts are ruined, you can include 2 brand new OEM inserts for an extra $17.

These look awesome and are a perfect finish to your new radiator. If you drive your Evo in the winter and salt, your stock brackets will rust and it will spread to the body of the car. Our aluminum brackets will not rust and, so not only are they pretty, they will work to your advantage.

We offer one, single bracket for those of you running a half-size radiator and need only one.

- 6061 Aluminum.
- Black Anodize.
- No heavier than the stock brackets.
- Prevents the spread of rust from the stock brackets.
- Stainless hardware Included.
- Made here in Rochester, NY USA!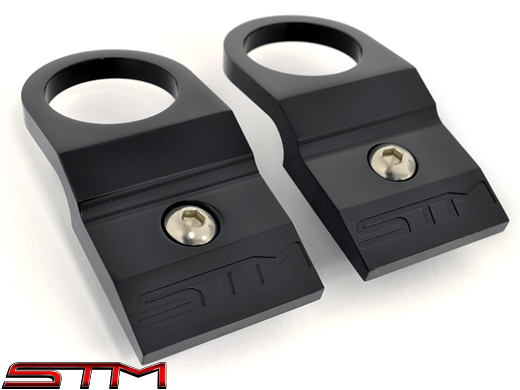 STM-EVO-RBK-BL