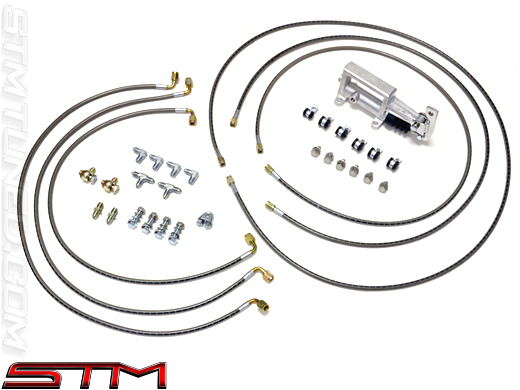 STM Staging Brake Kit.

- Evolution VIII-IX

The STM Staging Brake / E-Brake Kit allows you to install a CNC staging brake, while utilizing your factory E-Brake handle.

All necessary hardware and high-quality stainless steel brake lines are included for install.

This kit only works on Evo's without ABS and was designed with Drag racing in mind. We do not suggest road racing or anything like that with this kit. It will work fine for daily driving but it is intended for off road use only.

This is a detailed, technical Do-it-yourself install. If you are unsure of any components, do not attempt this on your own. Please have a highly reputable shop install this.

This kit WILL require some drilling, cutting and modification to your Evo!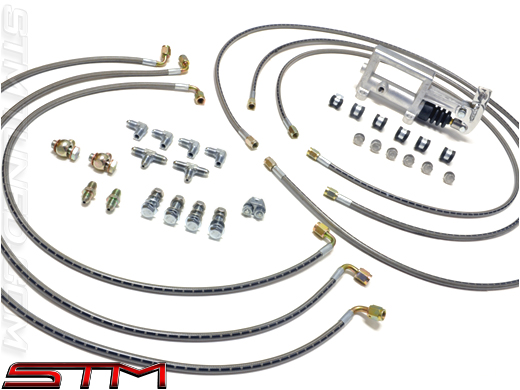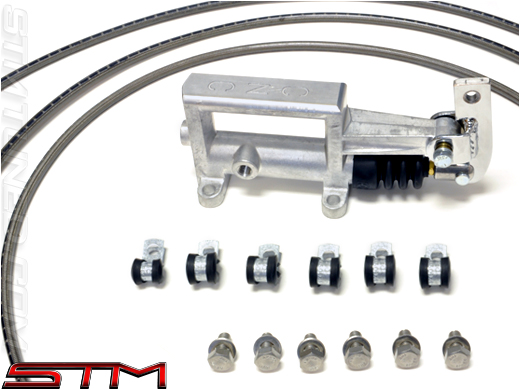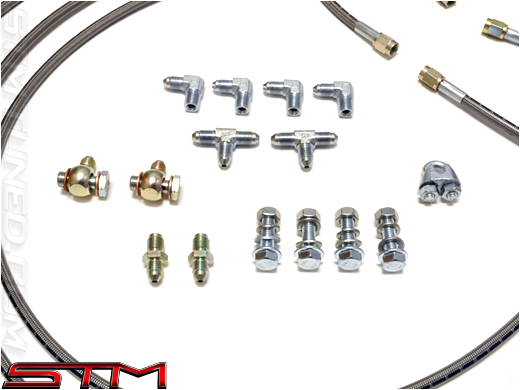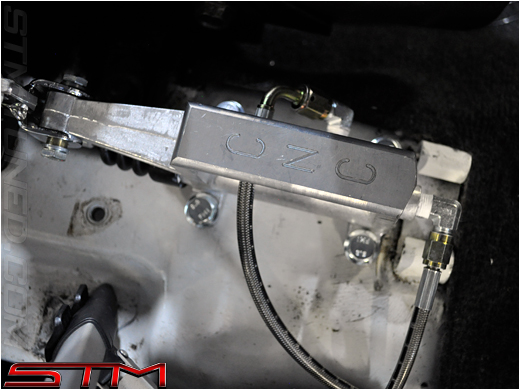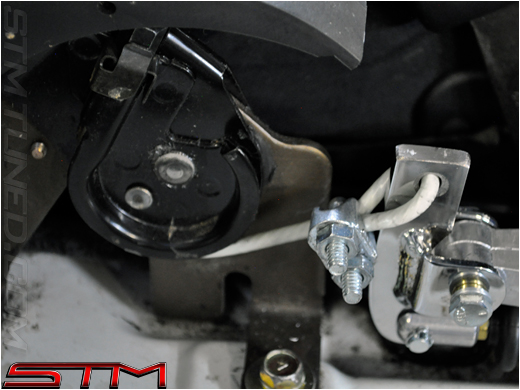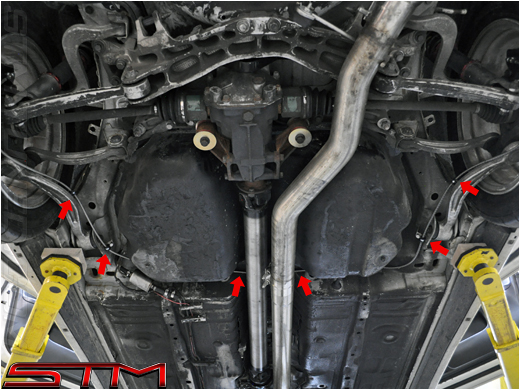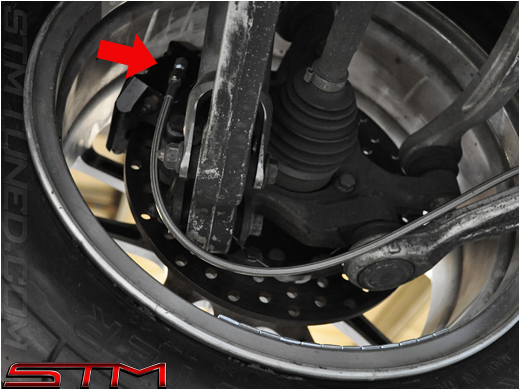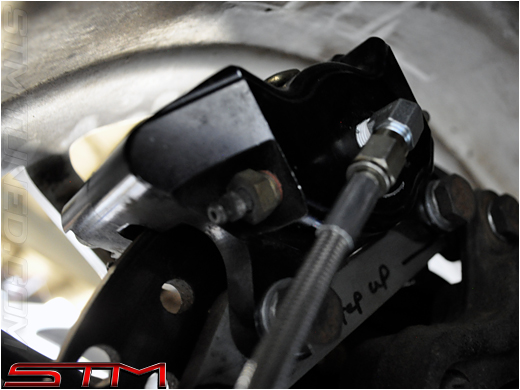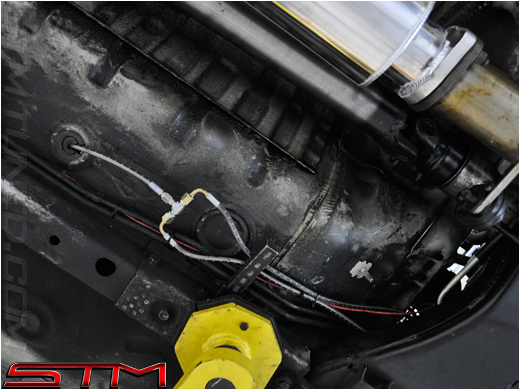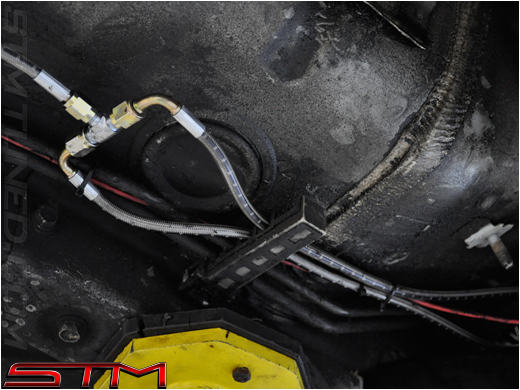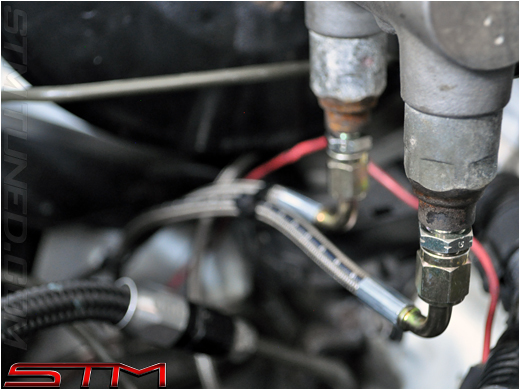 STM-EVO-STG-BRK