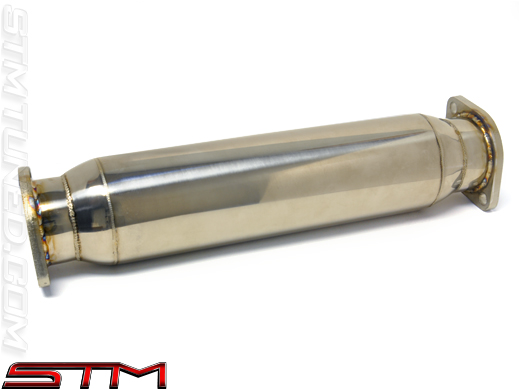 STM Stainless Resonated Race Pipe.

- Evolution VIII-IX

The STM Stainless Resonated Race Pipe for Evo VIII-IX is designed to bolt right onto your exhaust, replacing your cat or existing test pipe, and dampen the noise without restricting performance.

- Bolts in place of the factory cat or test pipe
- Quiets down your aftermarket exhaust
- True 3" straight-through design
- Tig Welded
- Remflex Gaskets Included
- T304 Stainless Steel
- Made in the USA

For track & racing use only. Not intended for public roads.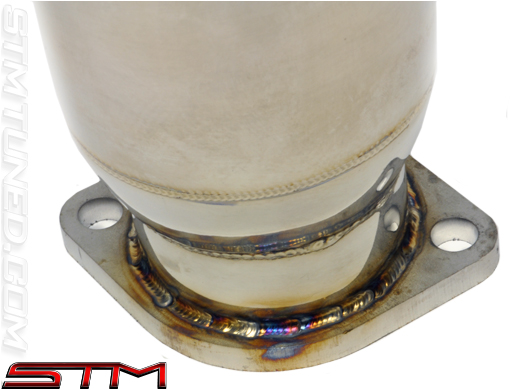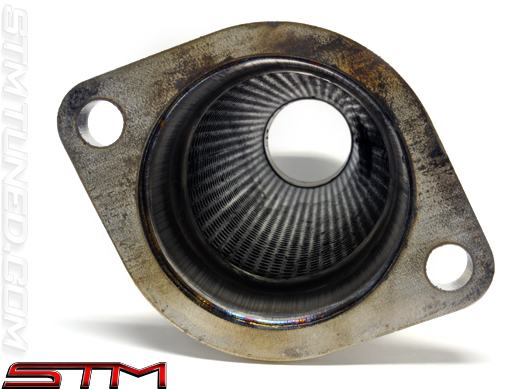 STM-EVO-RP-RZ-SS