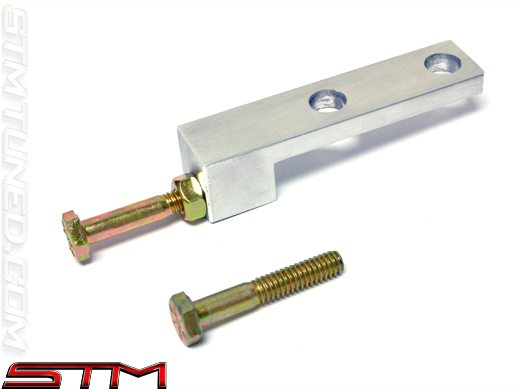 STM Clutch Fork Stop.

- Evolution VIII-IX CT9A
- Evolution X CZ4A

The STM Clutch Fork Stop is designed to stop the clip on your clutch from popping out due to hard shifting. It is an extremely common and irritating problem for anyone that has Multi-Plate clutch. Machined aluminum with a brushed finish.

This product is meant to be preventive maintenance and we recommend you install this along with your clutch... don't wait for the clip to pop on you! It is an extremely easy install and takes only a few minutes to adjust the bolt.

- Made of Billet aluminum right here in Rochester, NY
- Includes two Grade 8 zinc plated bolts for further adjustability
- Saves you lots of time and money pulling your tranny out because of hard/fast shifts

- Installs in minutes

We recommend you check the adjustment regularly or when you change your oil.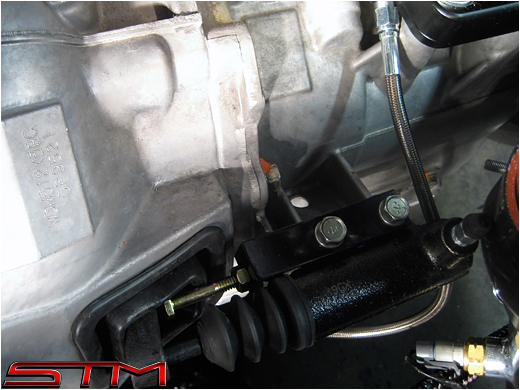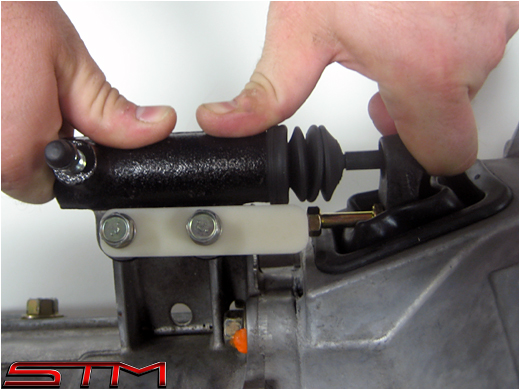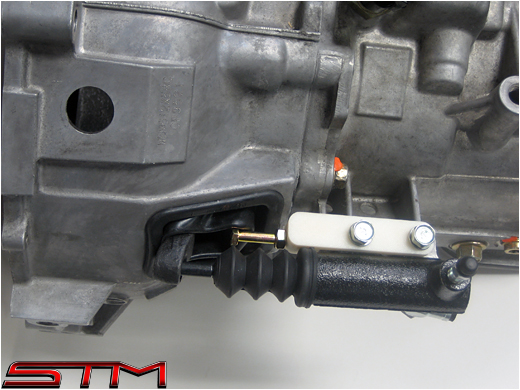 STM-EVO-FORK