EVOLUTION 6
|
EVOLUTION 7/8/9
STM EVO 6/7/8/9 WELDED WATER NECK WITH -AN OUTLET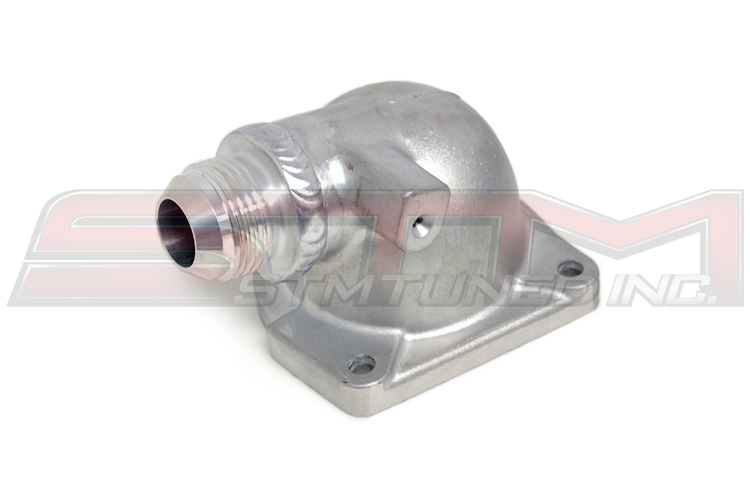 STM Evo 6/7/8/9 Welded Water Neck with -AN Outlet and Optional 1/8" NPT Bung



Fits these Applications:
Mitsubishi Lancer Evolution 6/7/8/9



STM Price: $69.00 - $100.00





Part Numbers:


STM-EVO89-MD363251-WNAN (Pictured)
STM-EVO89-MD363251-WNAN-NPT (with 1/8" NPT)



The STM -AN Water Neck for the Evolution 5/6/7/8/9 allows you to run -AN fittings from your water neck to radiator. Often running large manifolds, the factory-style coolant hoses get in the way, so running an Evo 5 radiator or half-radiator can eliminate that problem, and this waterneck gives you the option of making your own coolant line.

The STM -AN Water Neck is also available with a convenient 1/8" NPT bung welded right on top for a clean install with your water temperature sensor & gauge.

Not compatible with Evo 1-5.







STM TERMS & CONDITIONS