STM Top-Mount V-Band Turbo Kit with Ball Bearing FP Turbo.

- Evolution X 4B11 CZ4A

The all new STM Top-Mount V-Band Turbo Kit for the Evo X is a complete bolt-on masterpiece! Nothing but the highest quality, workmanship, parts and fabrication for your car! The STM manifold is tig welded in-house, then ceramic-coated to keep temps down. The hand-made stainless V-band downpipe is proudly stamped with the STM badge. The STM lightweight aluminum intercooler piping is polished to a mirror shine.

DO NOT INSTALL THIS KIT IF YOU HAVE A PLASTIC VALVE COVER!
You must run an aluminum valve cover. The heat may be too great for the plastic valve covers and it is not worth the risk! If you don't have an aluminum valve cover, we offer the OEM Mitsubishi for $335.

This kit is designed to work with the stock blow off valve recirculation tube.

If you have any custom spec requests, feel free to give us a call and we can work with you!

Everything pictured above is included. Click the image for a high-resolution photo.

- Choice of Ball Bearing FP Turbo
- Ceramic Coated Manifold
- Stainless Downpipe & Atmosphere Dump
- Aluminum Upper Intercooler Pipes
- Intake Pipe
- Intake Heatshield & Hardware
- DEI Titanium Turbo Blanket
- DEI Titanium Heat Wrap & Fasteners
- DEI Cool Tape
- TiAL MVR 44mm Wastegate (Your choice of color)
- STM Silicone Couplers (4)
- T-Bolt Clamps (6)
- OEM Mitsubishi Exhaust manifold Gasket
- Remflex Exhaust Gasket & Bolts
- V-Band Clamps for Turbo & Downpipe
- Coolant Lines & Hose Clamps
- 10AN Oil Lines & Fittings
- Turbo Fittings
- 3mm Vacuum Hose

Forced Performance Turbo Options:
Ball-Bearing with TiAL .82 AR Housing.

- FP 3786HTZ
- FP 3586HTZ
- FP 3582HTA
- FP 3076HTA

Please Note!
Not just ours, but ANY aftermarket turbo kit for the Evo X is well known to generate a ton of heat! We include a lot of DEI heat wrap, and provide to you the best quality parts in the industry, but it is your job to ensure a safe and successful install! More heat wrap is available in the link below and we suggest using it!! Please be safe and monitor your engine bay regularly.

More heat protection is available here: STM > DIY & FABRICATION > HEAT WRAP

For track & racing use only. Not intended for public roads.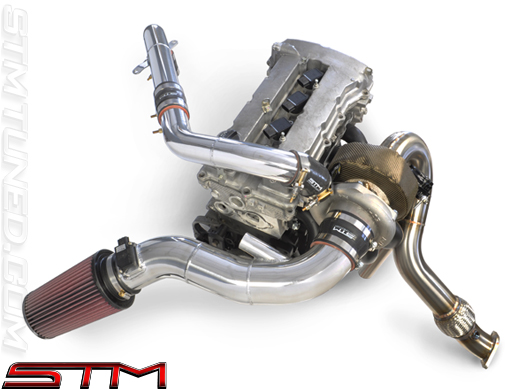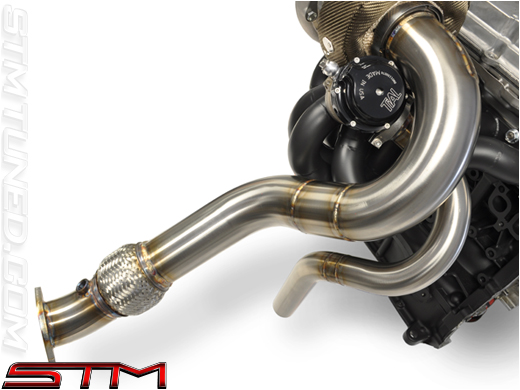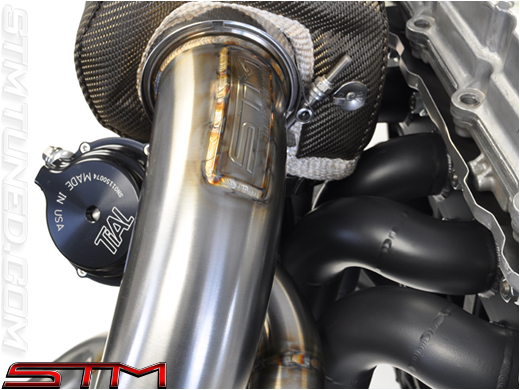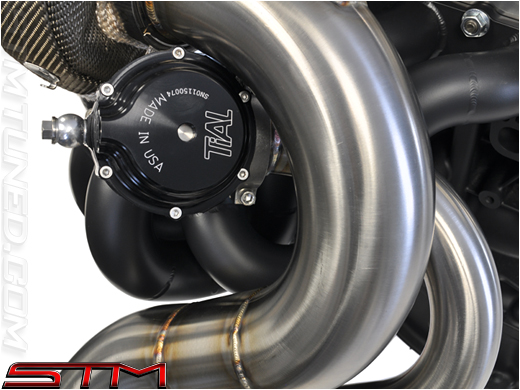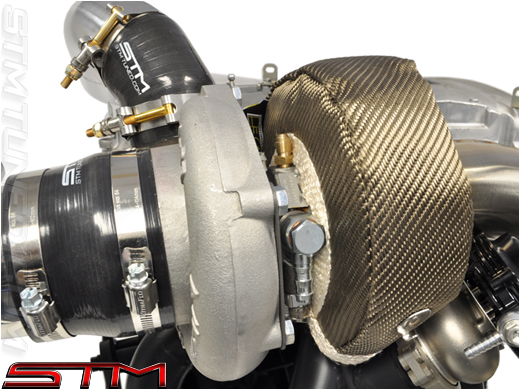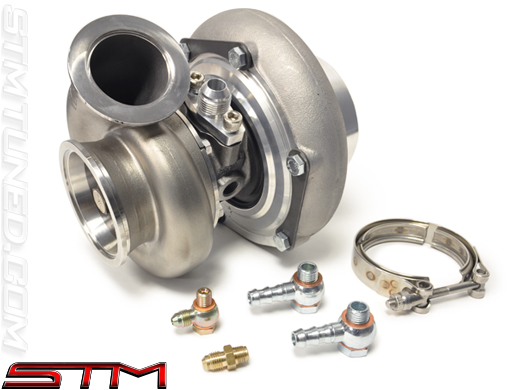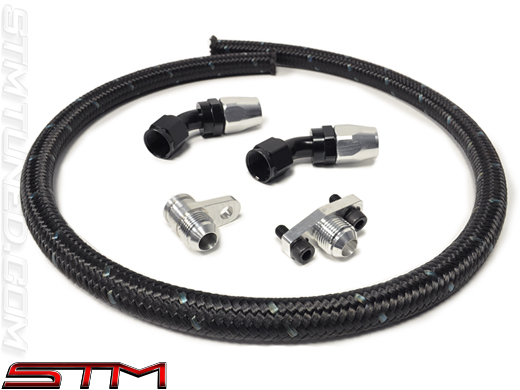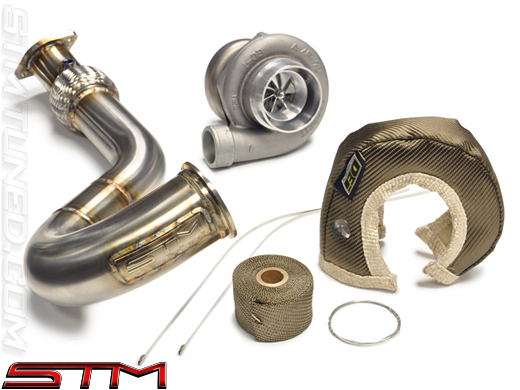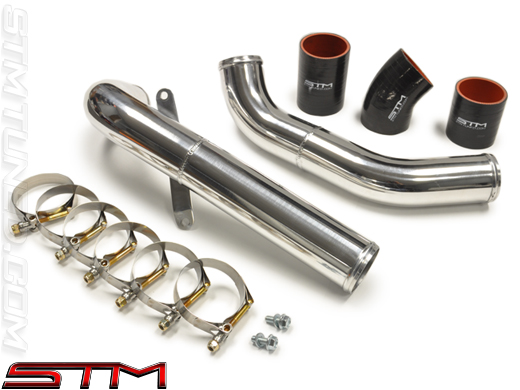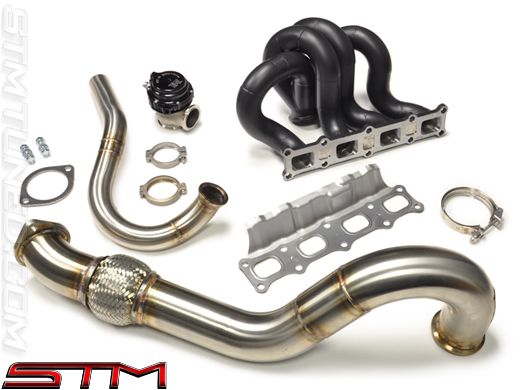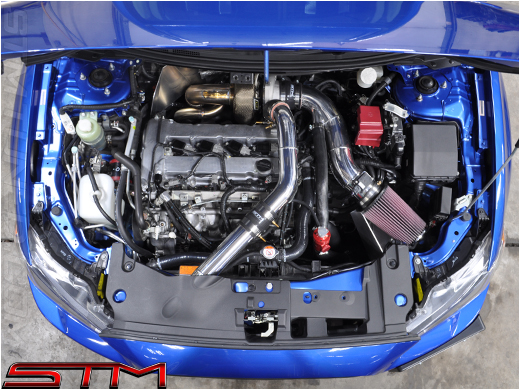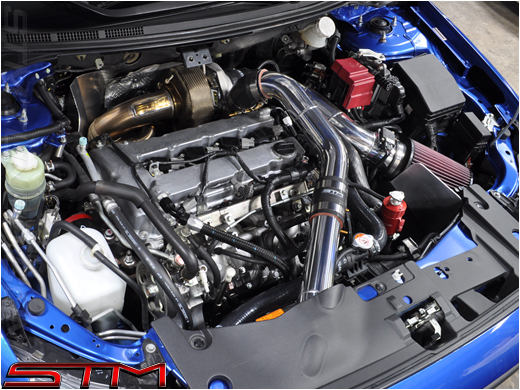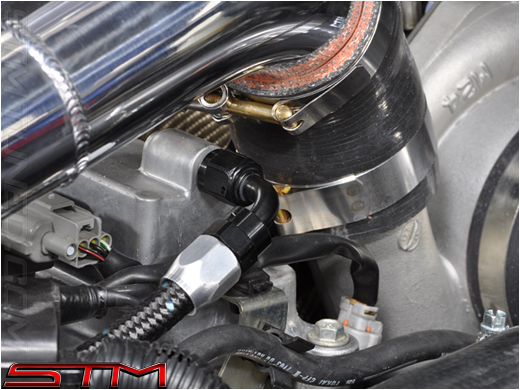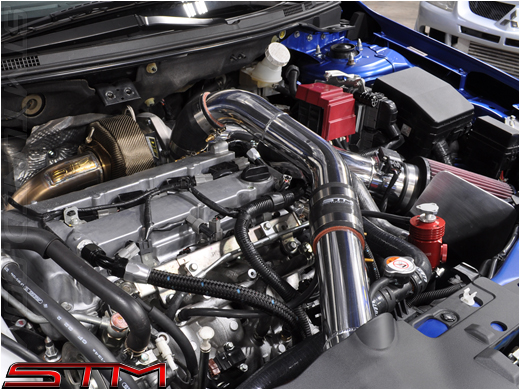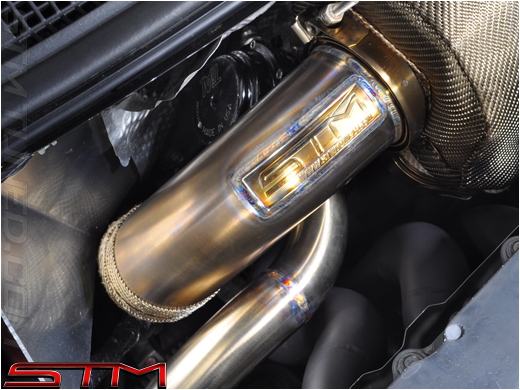 STM-EVOX-TMVB