EVOLUTION X
>
4B11 ENGINE PARTS
>
STM EVO X ENGINE OIL CATCH CAN FOR METAL VALVE COVER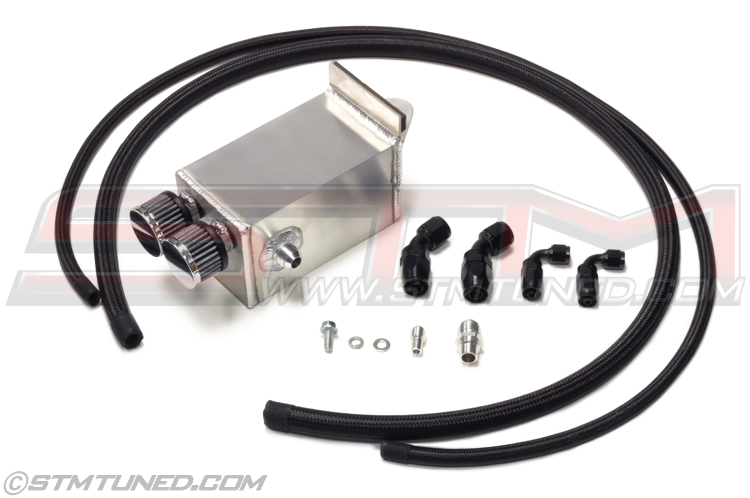 STM Engine Oil Catch Can for Metal Valve Cover



Fits these Applications:
2008-2015 Mitsubishi Lancer Evolution X (with Metal Valve Cover)



STM Price: $419.00+





Part Number:


STM-EVOX-CC-MVC (Pictured)



The STM Engine Oil Catch Can for the Evo X metal valve cover includes everything you will need for a direct install. The STM kit places the can neatly out of the way on the lower radiator support, also allowing easy drain access from under the car. The aluminum body is fully fabricated in-house and is available with a brushed aluminum finish, gloss black or wrinkle black powdercoat.

Includes two 5/8" breather filters and high quality, black fittings and durable, black nylon hose that will not scratch your paint like the stainless braided line. A soft buffer is included for the bottom of the catchcan to for stability on the frame rail and to prevent scratching.



Features:


- Tig Welded Aluminum Body
- 10AN & 6AN Fittings & Line
- Brass Drain Fitting
- STM Valve Cover Fittings
- Mounting Hardware
- Clean and Easy Install

STM Products are made in the USA!
Lifetime Warranty on STM Parts to the original purchaser against manufacturing defects.



Finish Options:


- Brushed Aluminum (Pictured)
- Gloss Black Powdercoat (+$30)
- Wrinkle Black Powdercoat (+$30)



Includes:


(1) STM Catchcan
(1) STM -10AN Valve Cover Fitting
(1) STM -6AN Valve Cover Fitting
(2) 5/8" Breather Filters
(1) 5 Foot Section -10AN Nylon Hose (11990)
(1) 5 Foot Section -6AN Nylon Hose (11986)
(2) 45° -10AN Fittings (21410)
(2) 90° -6AN Fittings (21906)
(1) M8 x 20 Bolt
(1) M8 Lock Washer
(1) M8 Stainless Flat Washer
(1) Adhesive Buffer
(1) Drain Fitting





Installation:


Catch can is mounted on the bottom frame rail (pictured below).

-10AN for Passenger Side.
The -10AN 45° fitting attaches to the passenger side of mounted catchcan, leading the hose to the other 45° fitting attaching to the large STM fitting which replaces the PCV valve in the valve cover.

-6AN for Driver Side.
The -6AN 90° fitting mounts on driver side of can, leading the hose to the driver side of valve cover which attaches to the small STM valve cover fitting.

We suggest a bit of glue or epoxy when installing the STM fittings in the valve cover.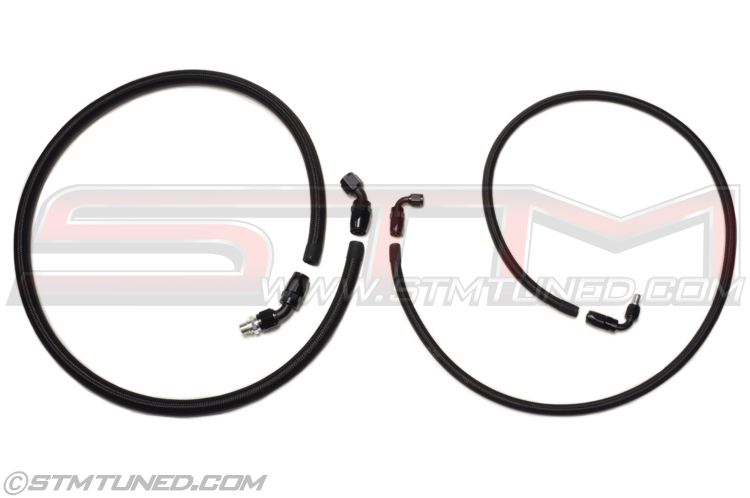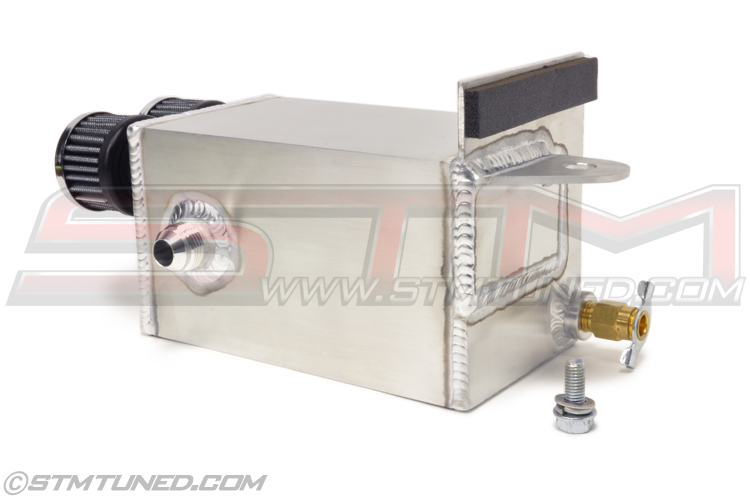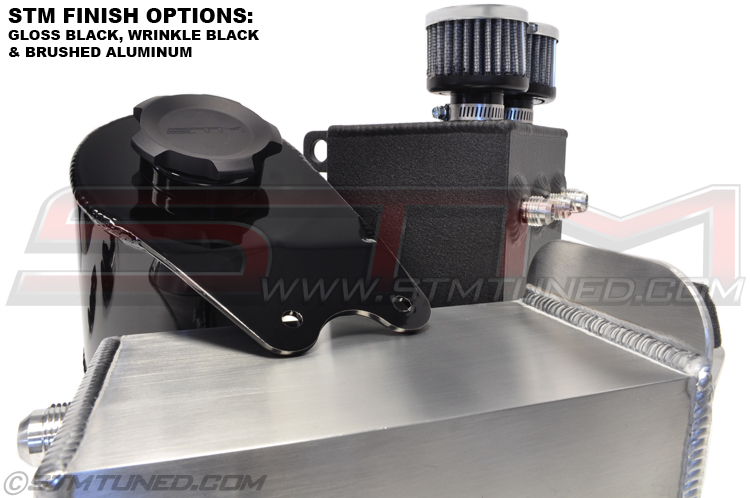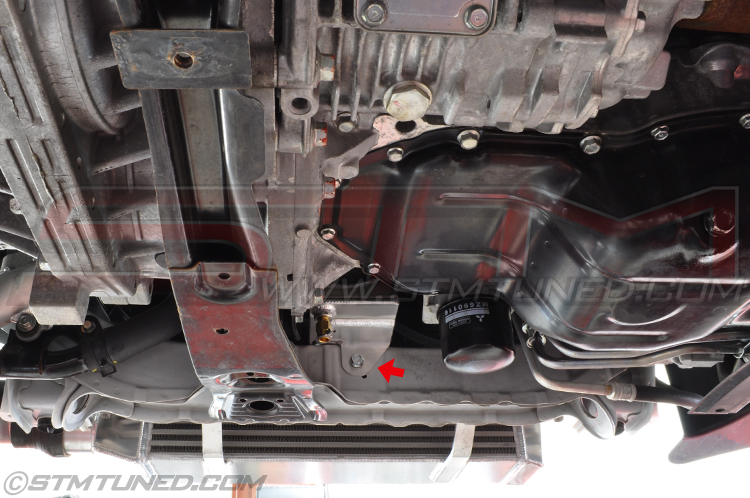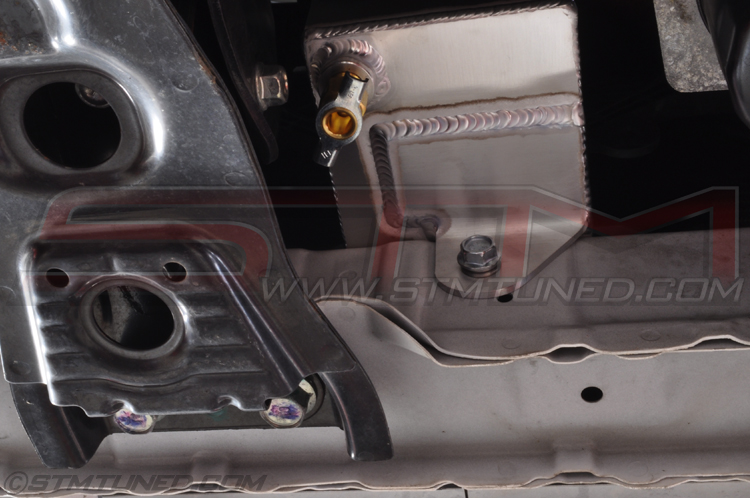 STM TERMS & CONDITIONS