R35 GT-R
>
EXHAUST & MANIFOLD
>
STM R35 GT-R STAINLESS STEEL DOWNPIPES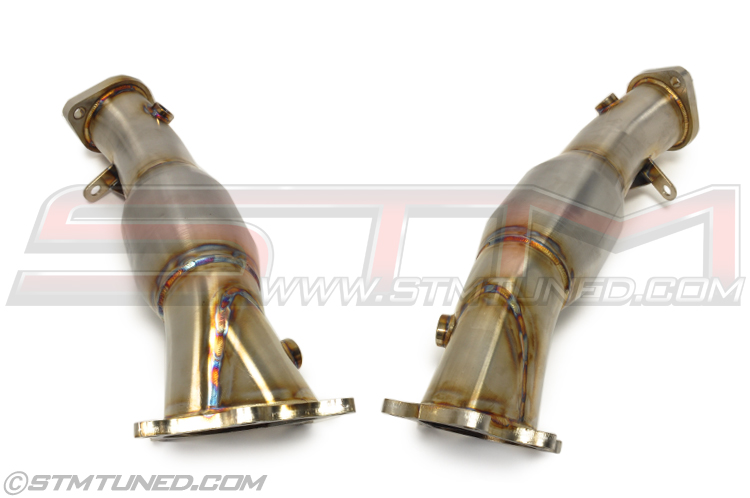 STM R35 GT-R Stainless Steel Downpipes



Fits these Applications:
2009-2016 Nissan R35 GT-R



STM Price: $800.00 - $1199.00





Part Numbers:


STM-GTR-CDP (With Cats) (Pictured)
STM-GTR-DP (No Cats)



The STM Stainless Steel Downpipes are a direct replacement for the stock cat pipes and weigh significantly less! The STM Downpipes are USA made, tig welded and pack-purged stainless steel and are available with high-flow cats or as a race-only straight pipe with no cat.

Please note, both are still considered a race-only product as we cannot guarantee they will pass inspection. Not for use on public roads. Track & Race use only.



Features & Specs:


- Stock downpipes weigh 23.8 (pair)
- STM Downpipes (with cats) weigh 10.25 (pair)
- STM Downpipes (with cats) saves 13.55 pounds overall
- Tig-Welded and Back-Purged
- Stainless Steel
- 3" Outlets

STM Products are made in the USA!
Lifetime Warranty on STM Parts to the original purchaser against manufacturing defects.



Includes:


(2) STM Downpipes
(2) Remflex 3" Gaskets
(4) M10 x 40 Bolts
(2) M10 x 30 Bolts
(6) M10 Washers
(Optional) OEM Turbo Gaskets (+$80)


Stock turbo gaskets can be re-used, but we offer them new in the purchase menu.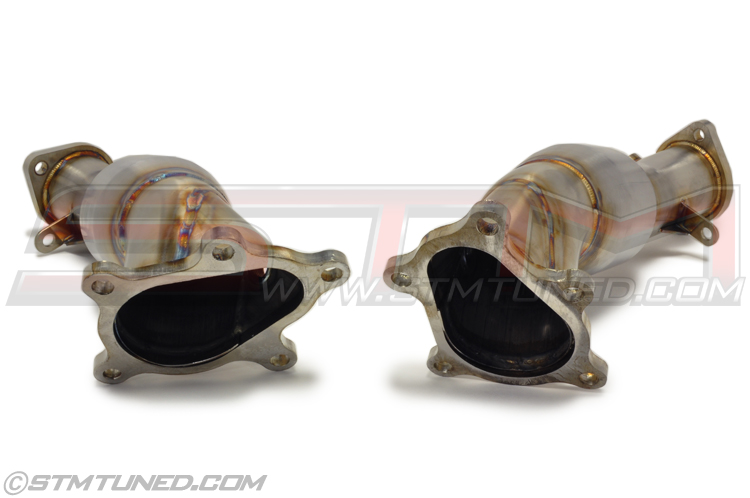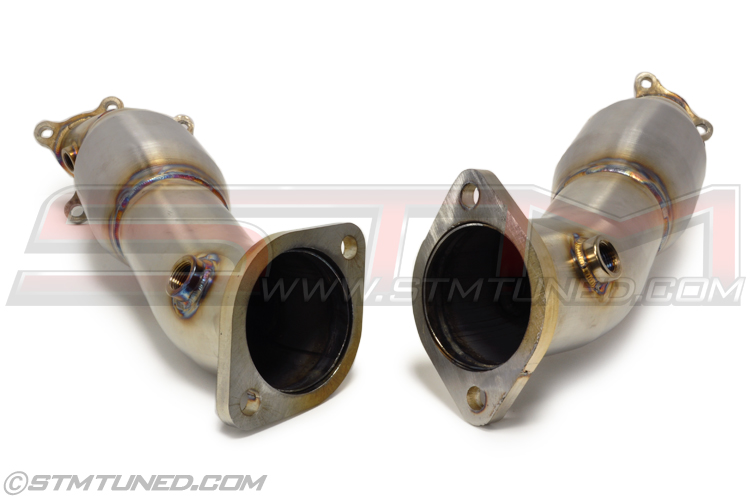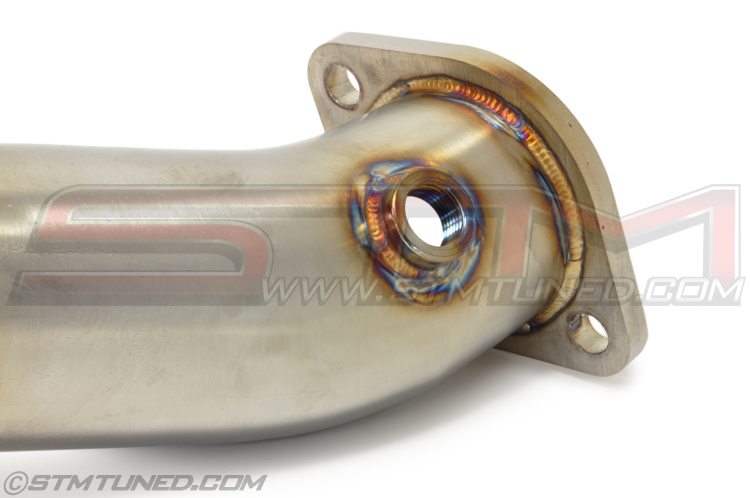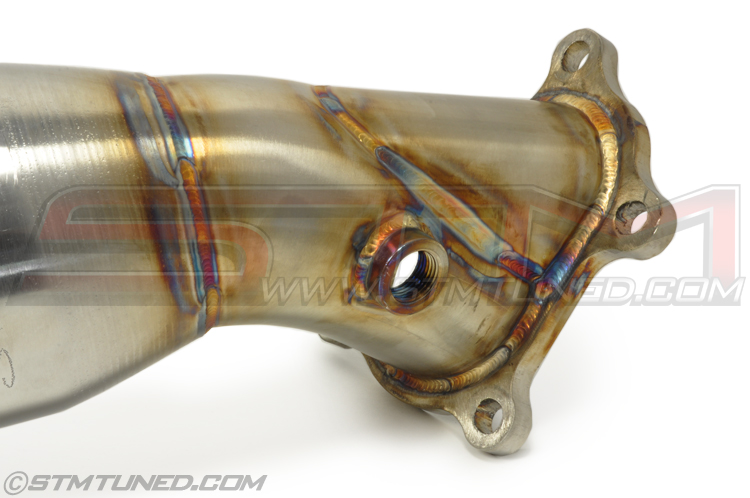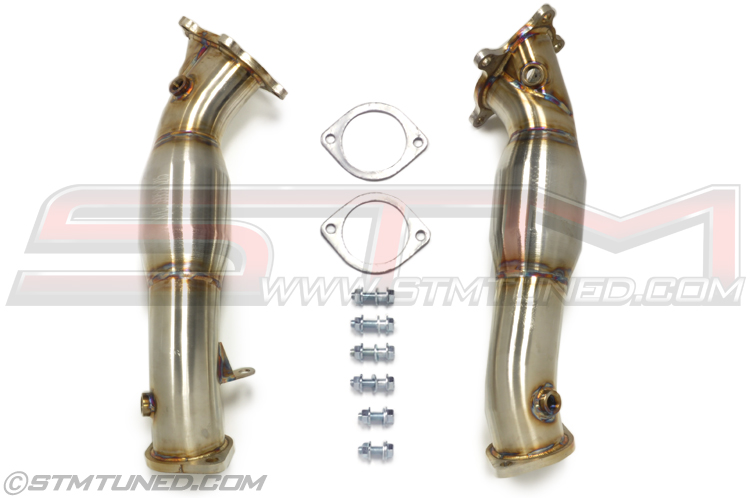 STM TERMS & CONDITIONS