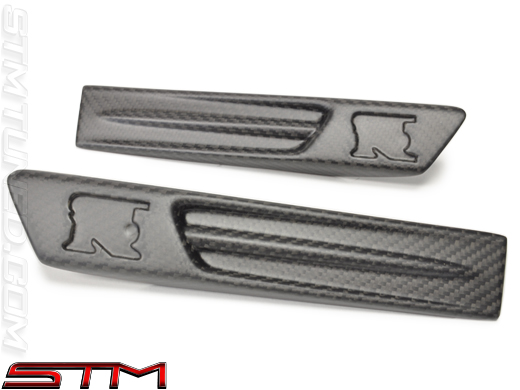 STM Custom Dry Carbon Finish Seibon Fender Badges.

- 2009+ Nissan R35 GTR

Why put glossy carbon on a GTR that is equipped with beautiful, matte carbon from the factory? STM, ever conscious about the details, has the solution! Starting with genuine Seibon fender vents, we meticulously sand the glossy finish off and respray the pieces with a durable, matte clear coat.

These will fit all 2009-2015 GTR models, but the 2015 GTR's have a different style badge with a larger embedded logo. If you are installing these on a 2015 and you want the GTR logo, you can get them new below.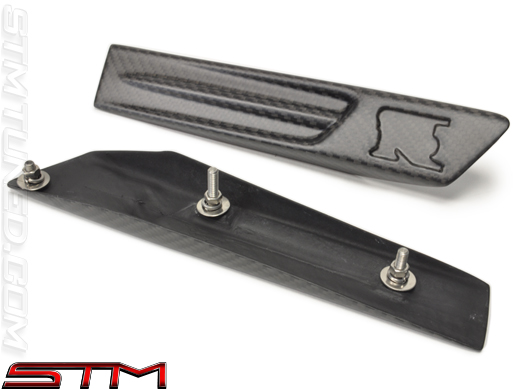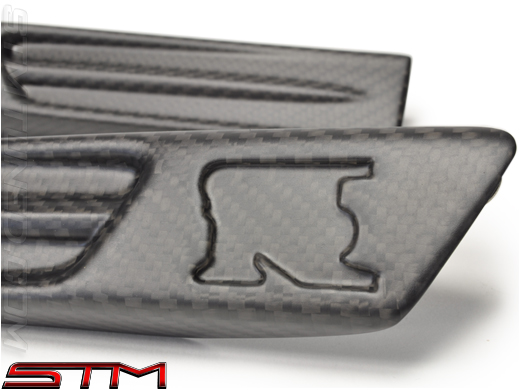 OEM NISSAN FENDER LOGO BADGES: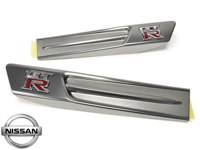 STM-GTR-DRY-CFB,FDL0910NSGTR