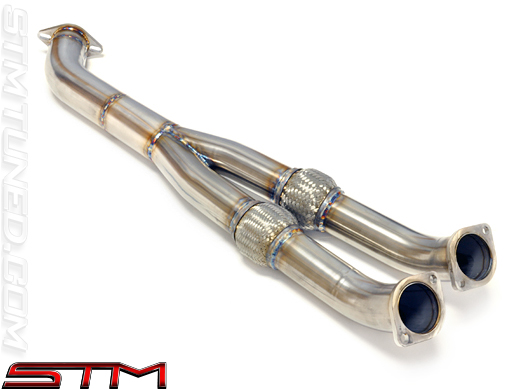 STM Stainless Y-Pipe.

- 2009+ Nissan R35 GTR

The STM GTR Y-Pipe features a fully T304 stainless, hand built, tig welded design. This pipe will enhance the stock GTR growl just enough to make the exhaust audible, but not raspy, and also shaves 14 pounds off the weight of your car. This piece fits like stock and and includes all necessary hardware and gaskets for a clean and simple install.

The STM Y-Pipe features a 3.5" Primary Tube to bolt up to a 3.5" aftermarket cat-back exhaust, or we offer the option of a smooth transition to fit stock or aftermarket 3" Cat-Back Exhausts.

- Hand Built and Precision TIG Welded in the USA
- 3.5" Primary Tube with option of smooth transition to fit stock or aftermarket 3" Cat-Back Exhaust
- Full T304 Stainless Steel
- Dual 3" Stainless Turbo Flex Sections with Smooth Inner Liner
- Includes all Gaskets and Hardware needed for easy install
- Installs in less than an hour with basic hand tools
- Fits like stock
- More Aggressive Sounding than stock
- Weighs 14 pounds less than stock

For track & racing use only. Not intended for public roads.

Tested with stock cat-back we saw gains of +18 TQ and +8 HP without changing the tune. Bigger gains can be expected with aftermarket cat-back and a tune.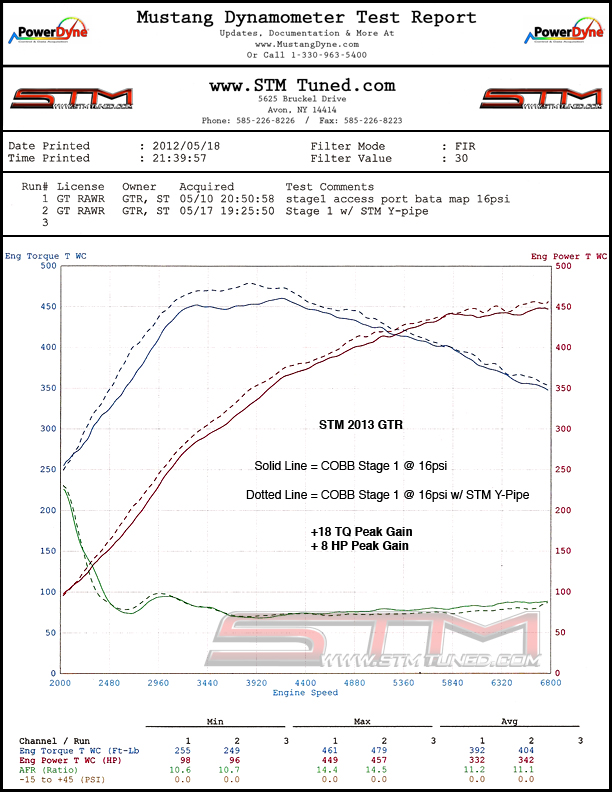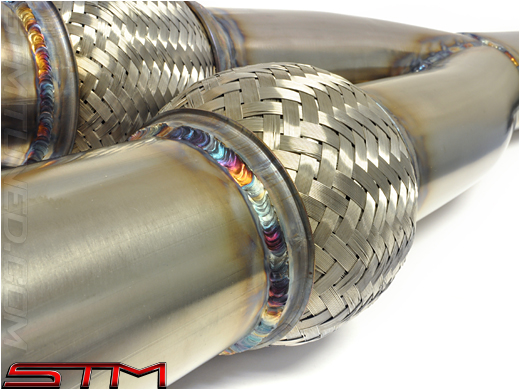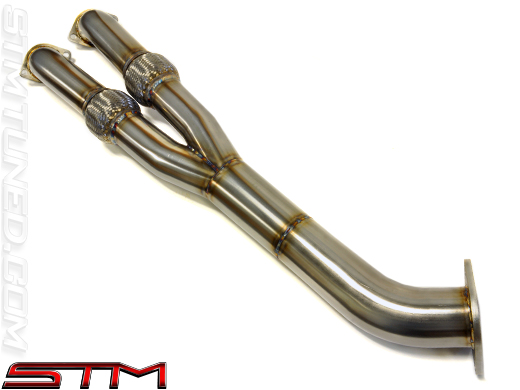 Pictured with 3.5" outlet.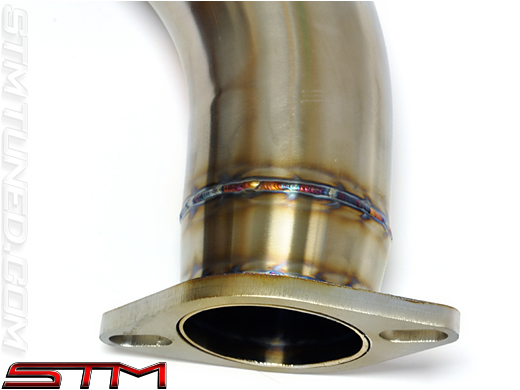 Optional 3" outlet to bolt to stock or 3" aftermarket exhaust.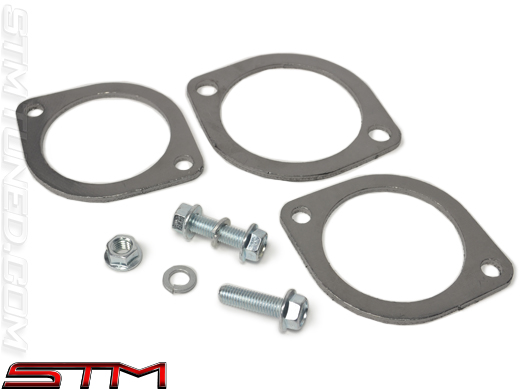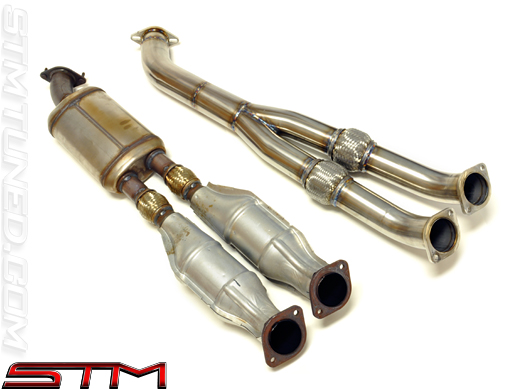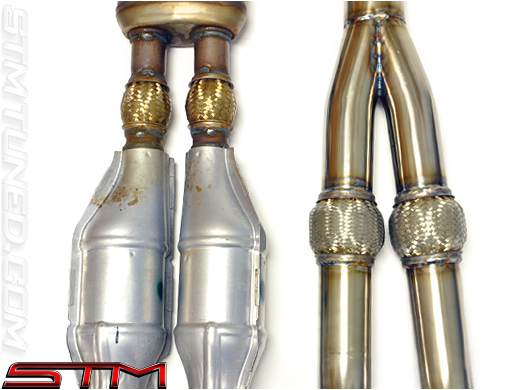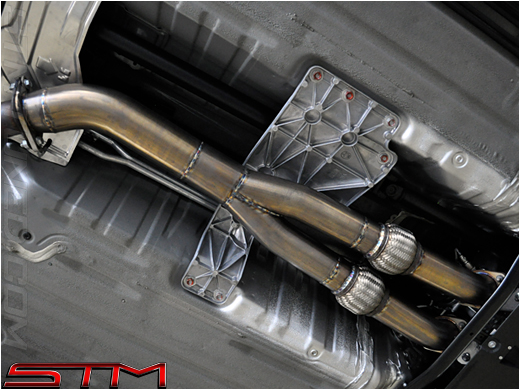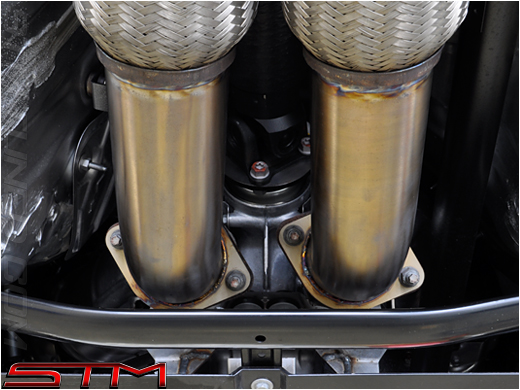 STM-GTR-YP-3,STM-GTR-YP-35