STM Small Battery Kit.

- 2002-2007 Subaru WRX & STi

The STM Small Battery Kit includes everything pictured above and installs in minutes. The factory battery weighed in at just over 38 pounds while our small battery kit is just 14 pounds, saving you 20 pounds while lowering the center of gravity of that weight. Choose the Lithium C680 race kit and save almost 30 pounds!

- Stock Battery Weight: 38 pounds
- PC680 Kit: 14 pounds (Drop 24 pounds)
- C680 Race Kit: Just over 5 pounds! (Drop over 33 pounds!)
- Battery lies flat, helping to keep the center of gravity lower.
- Includes an aluminum battery tie-down machined right here in Rochester, NY.
- Comes with a non-slip fitted pad to help keep the battery snug and reduce shock.
- Includes new tie down and stainless steel washers and wing nuts for a rust-free and easy install.
- Choice of Blasted Aluminum or Black Anodized Battery Tie Down Plate
- Choice of Odyssey PC680 or Lithium C680 Battery
- Made in the USA

If you already have a small battery, you can purchase just the tie-down kit.

Small batteries can fail if the posts are not torqued to 50 inch pounds! Additional torque will cause damage to your battery, so please be careful when installing.

Please note: While we, and most of the racing community, use these as replacement car batteries, these batteries are not intended for that use. STM does not warranty batteries. Please contact the manufacturer with any performance concerns.

BATTERIES ARE NOT AVAILABLE FOR INTERNATIONAL OR AIR SHIPPING.
(48 US STATES ONLY.)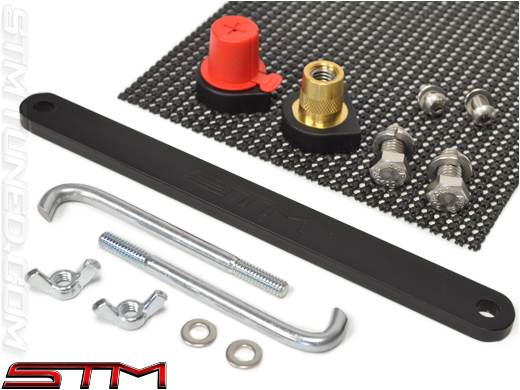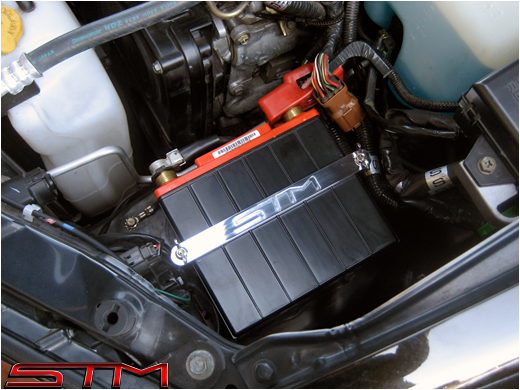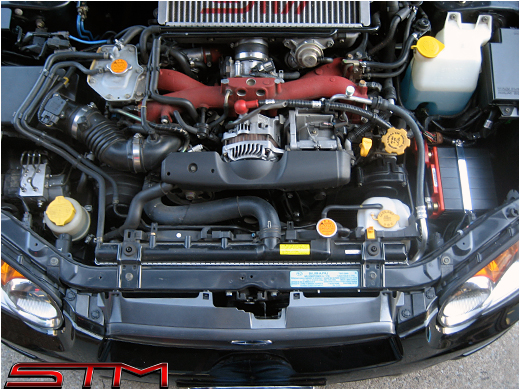 STM Small Battery Tie Down Kit Only: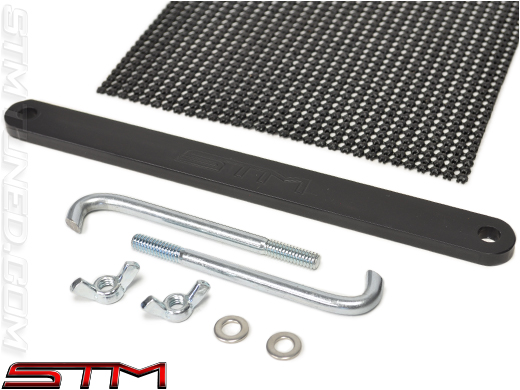 Bead-Tumbled Aluminum or Black Anodized Battery Tie Down Plate.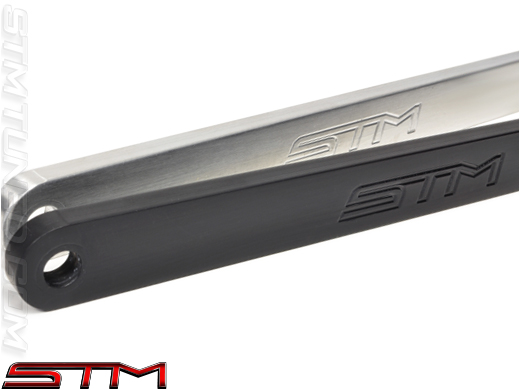 STM-SUB-BATK,STM-SUB-BATKR,STM-SUB-BATKO
STM-SUB-BATK-BL,STM-SUB-BATKR-BL,STM-SUB-BATKO-BL