STM Front Drag Brake Kit.

- 2005-2013 Subaru STi (5x114.3 only)

STM Front Drag Brake Kits for 2004-2013 Subaru STi allow you to ditch the weight of your big, heavy Brembos and rotors and clears room to run 15" wheels and slicks for drag racing applications. We all know less rotating mass is the best way to free up power! The STM brake kits inlcude Wilwood calipers and your choice of the standard rotor or the lightweight scalloped rotor, custom STM aluminum mounting brackets, black anodized rotor hats, STM brake lines and all mounting hardware.

For suggestions on wheel and tire combos, give us a call and we will make sure you are outfitted with the right set-up to meet your racing goals. We are direct with many wheel and tire companies and can ship them mounted & balanced to your door!

This brake set-up is specifically designed for Drag Racing.

This is not intended for constant, on/off braking as in road-racing or autocross.

The scalloped rotor is 2.7 pounds lighter than the standard rotor and is recommended for cars that see more miles on the drag strip than on the street. The scalloped rotor is not a street rotor.

STM Front Brake Kit Includes:
- Wilwood 4 Piston Calipers
- Wilwood Street Brake Pads
- Choice of Wilwood Rotor (Standard or Scalloped)
- Black Anodized Hat Color
- Black Anodized Center Hub Ring
- STM Brake Lines
- Aluminum Mounting Brackets
- Mounting Hardware

Replacement brake pads can be found HERE

Standard Rotor Specs:
Total weight per side: 14.4 pounds.
Rotor assembly only: 9.25 pounds.

Scalloped Rotor Specs:
Total weight per side: 11.7 pounds.
Rotor assembly only: 6.55 pounds.

***Important Note!***
* These brakes are designed for off-road use only and drag racing applications. They are NOT intended for consecutive, hard braking. These are not for road racing or autocross or daily street use. While these are also the same brakes we run on our STM 8 second cars, as with anything performance-oriented, please be sure to check and double-check every aspect for safety. Please use your discretion and drive safely.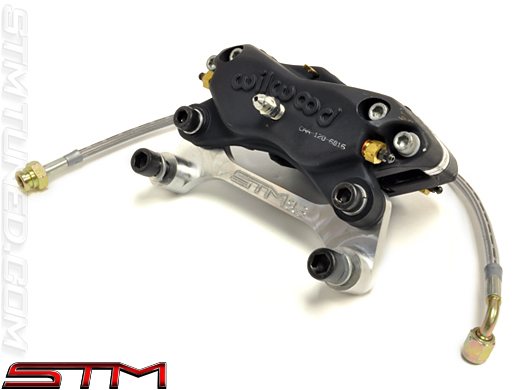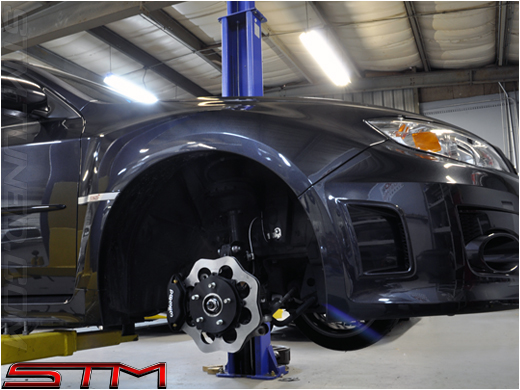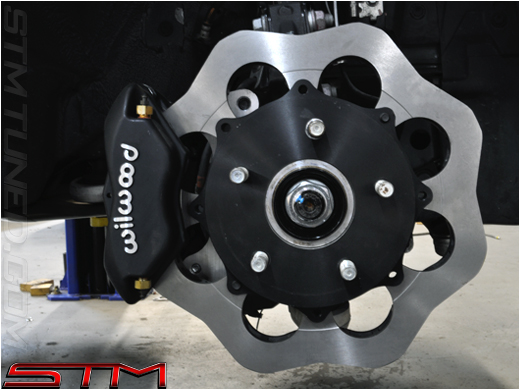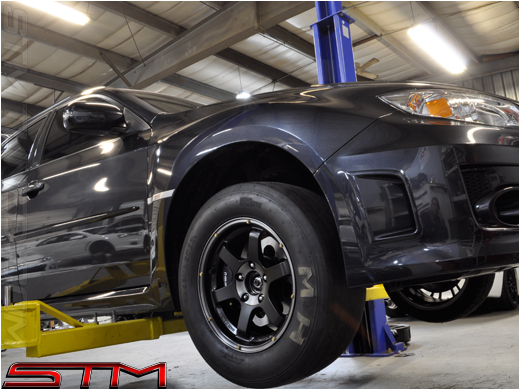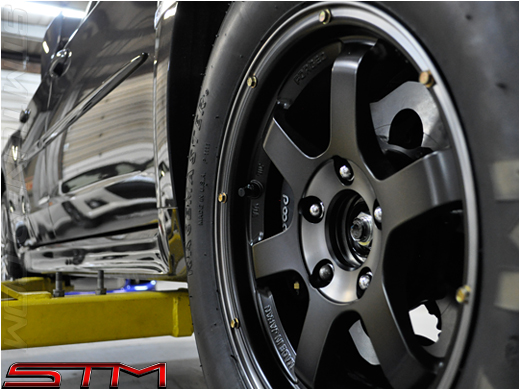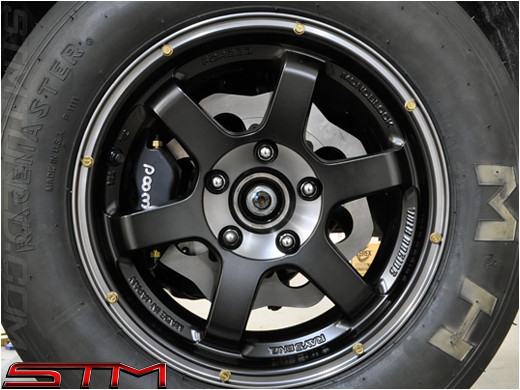 Scalloped Rotors: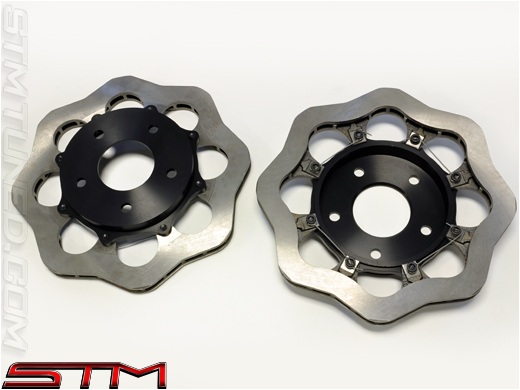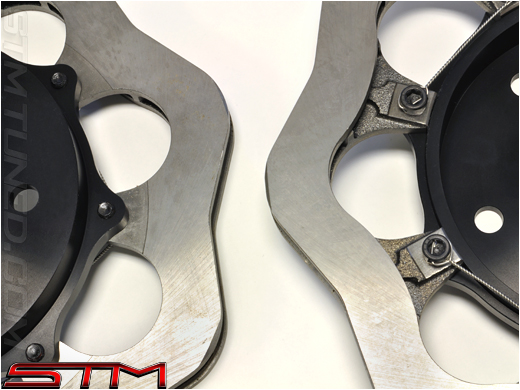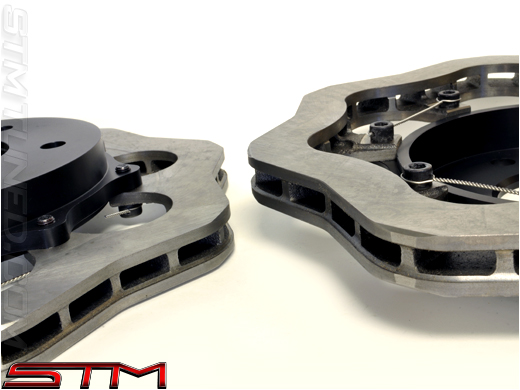 Standard Rotors: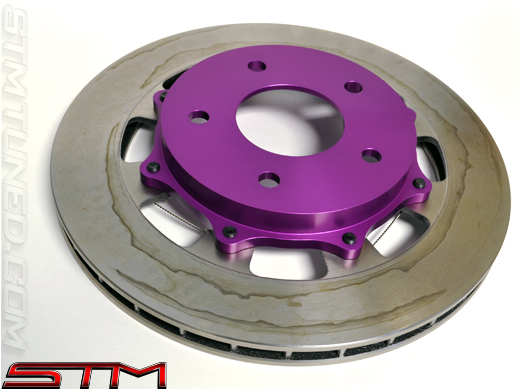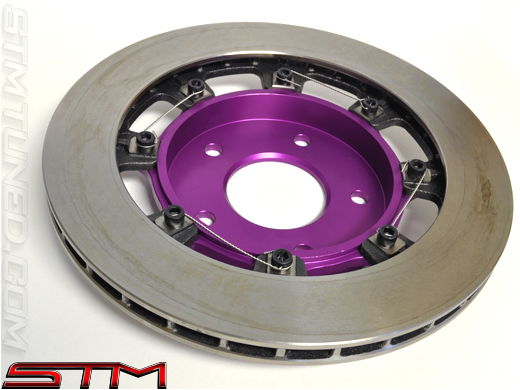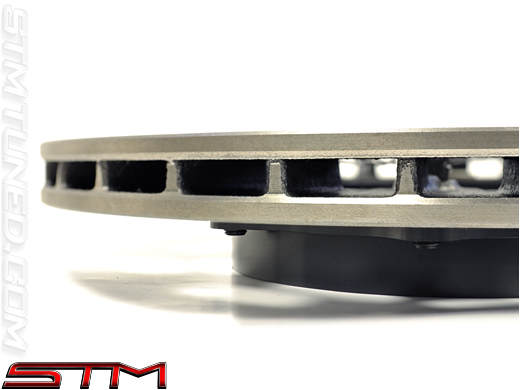 STM-STI-DBKF-STD,STM-STI-DBKF-SC