EVOLUTION 8/9
&
1990-1999 DSM
>
SUPERTECH 4G63 MAGANESE BRONZE EXHAUST & INTAKE VALVE GUIDES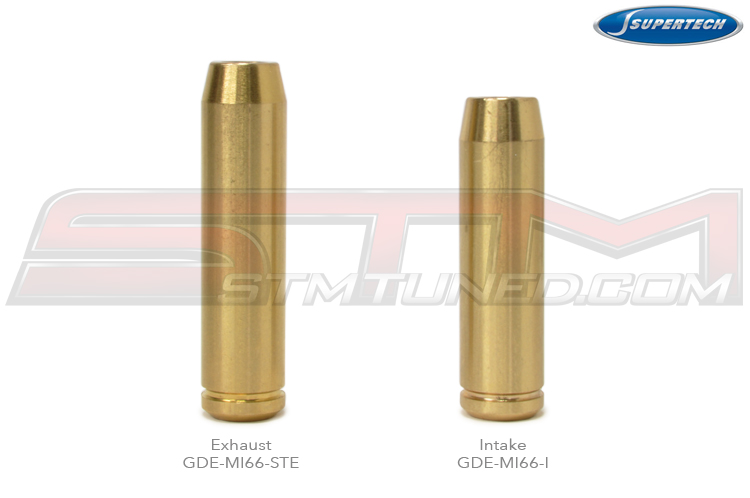 Supertech 4G63 Maganese Bronze Exhaust & Intake Valve Guides



Fits these Applications:
2003-2006 Mitsubishi Lancer Evolution VIII-IX
1990-1999 DSM (Mitsubishi Eclipse GST & GSX, Talon TSi & Laser Turbo)



STM Price: $4.79 (Scroll down for all purchase options.)




MSRP: $5.99





The Supertech precision-machined, high quality Maganese Bronze Valve Guides used in combination with their low friction nitrided valves provide the best solution for performnace and durability for your 4G63 motor.

Oversized guides (+.03mm) are for the O.D., not the I.D. for the valve stem. These are required if your guides have been removed numerous times and the head has lost enough material where the holes have gotten larger.

The inner diameter for these guides is 6.6mm and pairs with Supertech 6.6mm Valve Seals.





Includes:


(1) Valve Guide
Guides are sold individually to suit your needs. Please confirm total quantity at checkout.


Pricing is for one, single guide.





Supertech 4G63 Maganese Bronze Exhaust & Intake Valve Guides
IMAGE
FITMENT
INTAKE /
EXHAUST
STANDARD /
OVERSIZED
OUTER
DIAMETER
PART#
PRICE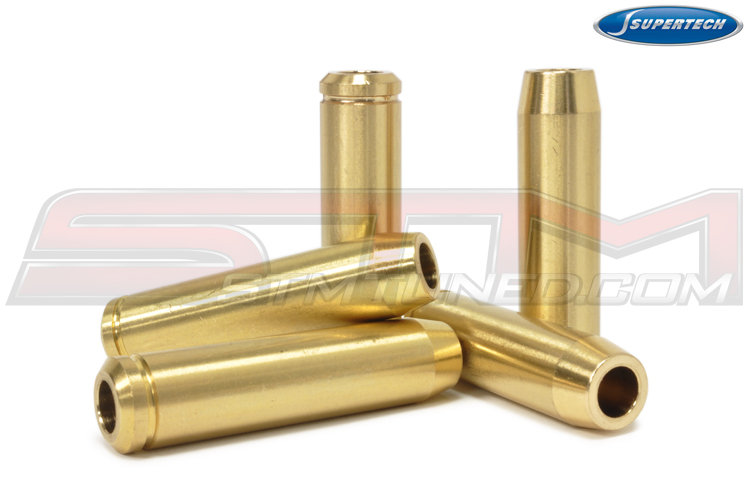 STM TERMS & CONDITIONS