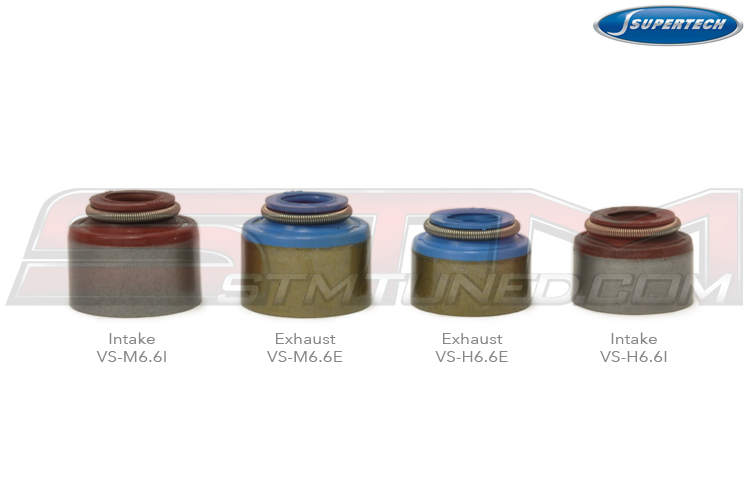 Supertech 4G63/6G72 Exhaust & Intake Valve Stem Seals



Fits these Applications:
2003-2006 Mitsubishi Lancer Evolution VIII-IX
1990-1999 DSM (Mitsubishi Eclipse GST & GSX, Talon TSi & Laser Turbo)
1991-1999 3000GT & Stealth VR4 6G72 Twin Turbo



STM Price: $1.50 Per Seal (Scroll down for all purchase options.)





Supertech Valve Stem Seals have a 6.6mm diameter and are made of Viton Rubber Compound. The blue exhaust seals have an extra high temp additive. Supertech recommends using the reduced O.D. valve stem seals when running their dual valve spring kit.

Exhaust = Blue Seals
Intake = Brown Seals





Includes:


(1) Valve Stem Seal
Seals are sold individually to suit your needs. Please confirm total quantity at checkout.


Pricing is for one, single seal.





Supertech 4G63/6G72 Exhaust & Intake Valve Stem Seals
IMAGE
FITMENT
INTAKE /
EXHAUST
SEAL SIZE
SPRING FITMENT
PART#
PRICE