EVOLUTION 8/9
&
1990-1999 DSM
>
SUPERTECH 4G63 INTAKE & EXHAUST VALVES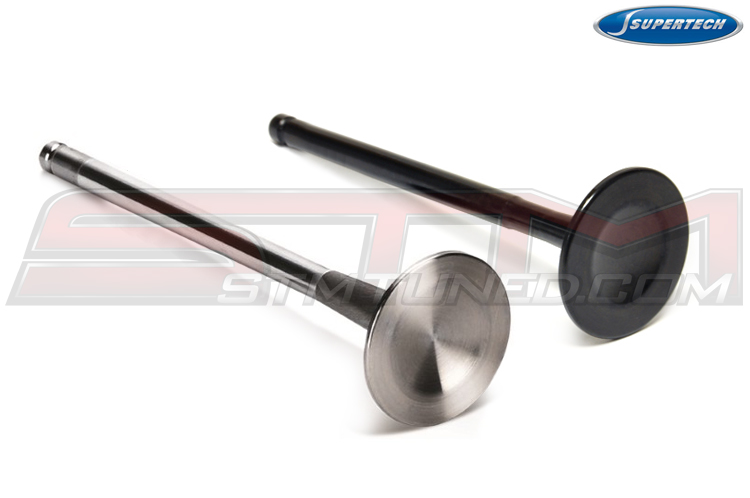 Supertech 4G63 Intake & Exhaust Valves



Fits these Applications:
2003-2006 Mitsubishi Lancer Evolution VIII-IX
1990-1999 DSM (Mitsubishi Eclipse GST & GSX, Talon TSi & Laser Turbo)



STM Price: $17.01 - $47.59 (Scroll down for all purchase options.)




MSRP: $21.27 - $59.49





Supertech valves are made from one piece of forged stainless steel and go through a special heat treatment process that obtains the right amount of harness for each engine to ensure the ultimate valve for your performance motor.





Black Nitride Features:


The "Black Nitride" is a hardening treatment that is applied to the whole valve while the chrome coating is only applied to the stem.

The microhardness is higher than the stainless steel base material, keeping good ductility beneath the hard nitrided layer (microhardness is 800HV minimum).

The Black Nitride surface finish is smoother than with chromed stems, having less friction between stem and guide. The higher the engine speed the bigger the power loss due to internal engine friction! The Black Nitride reduces this power loss due to less valve-guide friction.





Inconel Features:


The Inconel 751 Nickel Base Alloy material is used for exhaust valves in engines that reach very high temperatures and its use is growing with the application of turbos and superchargers.





Sodium Filled Features:


The Supertech Sodium Filled Inconel Valves, are designed to withstand even higher temperatures. As the sodium becomes liquid it will transfer the heat from the head of the valve to the guide and cylinder. This in turn keeps the valve cooler, and lessens the risk of warping.

- Nimonic 751 or Nimonic 80
- Used Only on the exhaust
- Used in engines with Turbo or Forced induction
- Sodium cools the valve by removing heat from the head to the stem, reducing the chances of valve warping due to extreme temperatures.
- A cooler valve offers more flexibility with spark advance w/ out pre ignition
- Weight reduction is approximately 10%





Includes:


(1) Valve
Valves are sold individually to suit your needs. Please confirm total quantity at checkout.


Pricing is for one, single valve.





Supertech 4G63 Black Nitride Exhaust Valves
(Sold Individually)
IMAGE
INTAKE /
EXHAUST
VALVE
TYPE
STEM
DIAM.
LENGTH
HEAD
DIAM.
PART#
PRICE
Supertech 4G63 Black Nitride Intake Valves
(Sold Individually)
IMAGE
INTAKE /
EXHAUST
VALVE
TYPE
STEM
DIAM.
LENGTH
HEAD
DIAM.
PART#
PRICE
Supertech 4G63 Inconel Exhaust Valves
(Sold Individually)
IMAGE
INTAKE /
EXHAUST
VALVE
TYPE
STEM
DIAM.
LENGTH
HEAD
DIAM.
PART#
PRICE
Supertech 4G63 Sodium Filled Inconel Exhaust Valves
(Sold Individually)
IMAGE
INTAKE /
EXHAUST
VALVE
TYPE
STEM
DIAM.
LENGTH
HEAD
DIAM.
PART#
PRICE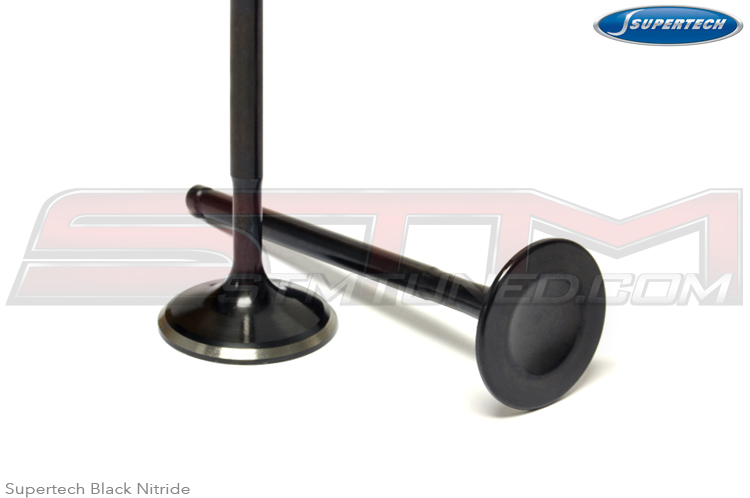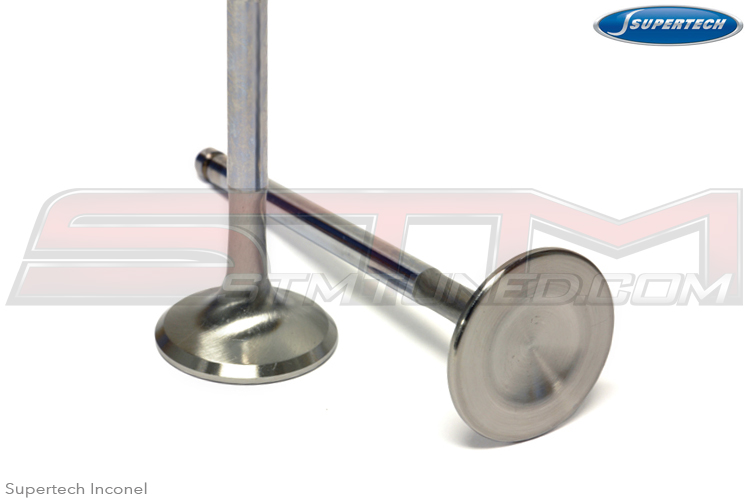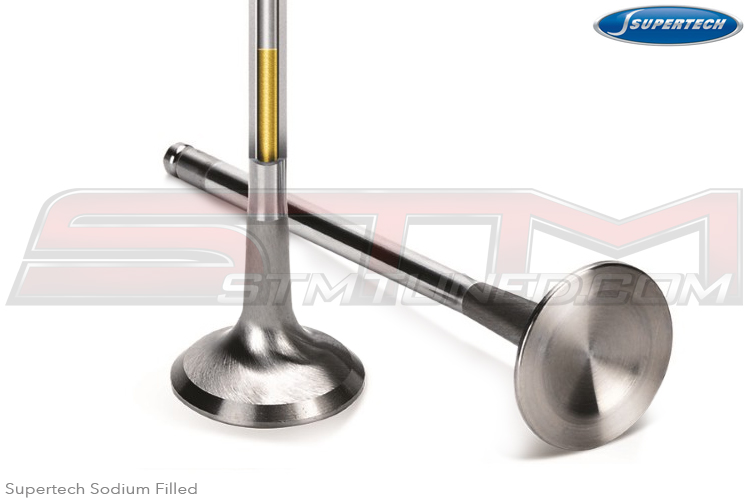 STM TERMS & CONDITIONS